Estimated read time: 2-3 minutes
This archived news story is available only for your personal, non-commercial use. Information in the story may be outdated or superseded by additional information. Reading or replaying the story in its archived form does not constitute a republication of the story.
SALT LAKE CITY — A Utah Valley University student who allegedly sent a threatening anti-immigrant poem to at least two professors faces federal charges.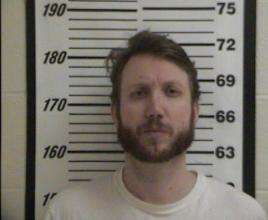 FBI agents arrested Aaron Michael Heineman, 32, as he walked out of a painting class Thursday at UVU. "Is this about the email?" Heineman asked police through an American Sign Language interpreter, according to a criminal complaint filed in U.S. District Court.
The poem was sent to professors at the University of Utah and the Inclusion Center for Community & Justice at Westminster College from an email address containing the words "seigheil" and "neocon."
It calls the recipients "lovers of illegal aliens and the Mestizo subrace" and threatens to "slay you, by a bowie knife shoved up your skull." It also threatens to "put the noose around your neck and drag you as you choke and gasp."
The U. professor, who feared for his and his family's life, notified campus police. A UVU information security officer traced the IP address to an open student lab in Sorenson Student Center and found Heineman was logged on during the times the emails were sent, according to the complaint.
During an interview with an FBI agent, Heineman admitted to emailing the poem but said he had no intention to harm the professors.
"He was just expressing himself through poems about his anger towards people who are against America and those who try to kill democracy and support illegal immigrants," according to the complaint.
Agents found concealed weapons permits from Utah and Florida in Heineman's apartment, the complaint states. Heineman told agents he does not have any firearms, bowie knives or nooses at his residence. He also asked agents if he could represent himself in court.
Heineman was appointed a federal defender and remains in custody pending a detention hearing scheduled for Monday.
Email:dromboy@ksl.com
×