Estimated read time: 2-3 minutes
This archived news story is available only for your personal, non-commercial use. Information in the story may be outdated or superseded by additional information. Reading or replaying the story in its archived form does not constitute a republication of the story.
Keith McCord ReportingA search and rescue dog from Utah, who helped search for survivors following the 9/11 attacks as well as Hurricane Katrina, has died.
Jake, the black Labrador, was one of about 200 U.S. Government-certified rescue dogs. About a dozen of them are trained in Utah. Today we talked with the woman who raised and trained Jake.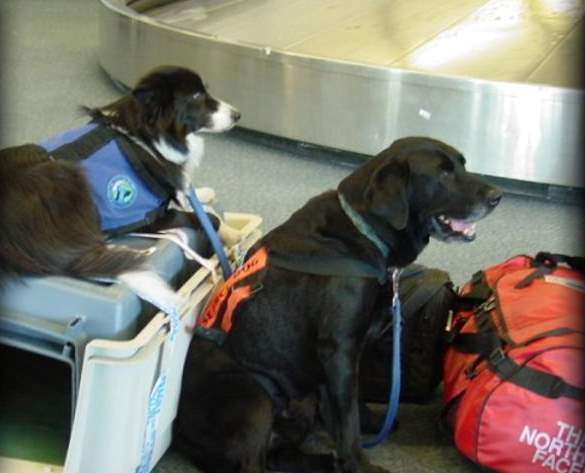 Mary Flood, who lives in Oakley, rescued Jake from the shelter 12 years ago and then trained him to become a search and rescue dog. He was strong and agile, and Mary said he seemed to have a natural instinct when he was working.
"As he got older, he was slower than the younger dogs, so what he would do is go to a pile of rubble, look around, and then wait for a point where the wind was good, then just sort of go 'Hmmm. OK, I'll go over there.' And he'd plod over, and he'd get the job done just about the same time as the young guys, but with a lot less work," she said.
Flood and the dog were part of the Utah Task Force One response team, basically a team of searchers and handlers that are on-call whenever an emergency strikes.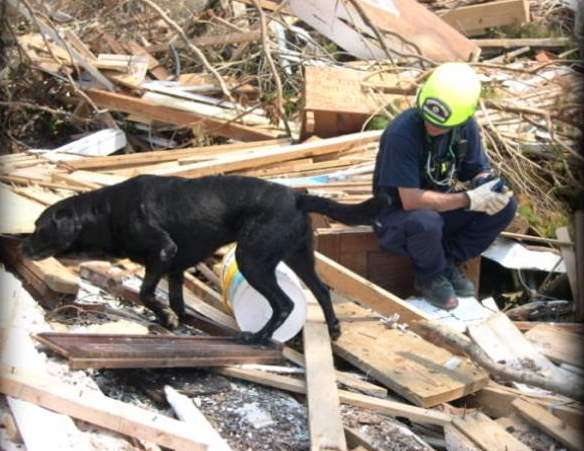 Within days after the 9/11 attacks, Jake and Mary were working the rubble of the World Trade Center. It's hard and grueling work for both dog and handler. They spent about a week there.
Following Hurricane Katrina in 2005, Mary and Jake headed for New Orleans to help search for survivors. Mary says in cases where people may be buried, hi-tech equipment won't work.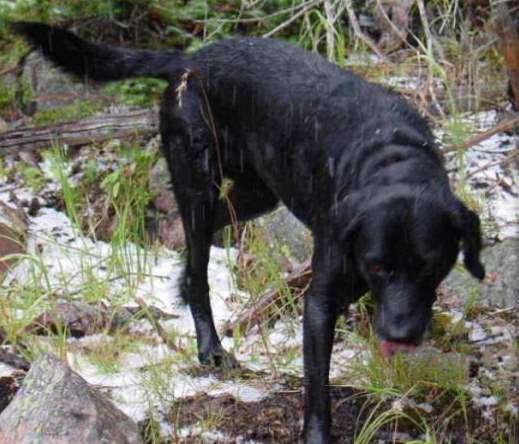 "We'd have to basically do what they do in the rest of the world and remove everything piece by piece, and find what's there. And a lot of that happened at World Trade. But the initial getting out of bodies was much more efficient with a dog. And the ability to find people -- you typically have a day, possibly two, to find them -- without dogs you'll find no live people, or many fewer," she says.
In recent months, Jake has helped train Tracker, a new dog Mary has been training for future search and rescue operations.
Jake died yesterday of cancer. Mary does not know if his death is related to the exposure during his 9/11 work. But, the dog's remains have been sent to the University of Pennsylvania. The vet school there is conducting a study of other search dogs that have died after searching at the World Trade Center.
Mary says it takes about year to get a dog ready for search work.
×
Most recent Utah stories