This archived news story is available only for your personal, non-commercial use. Information in the story may be outdated or superseded by additional information. Reading or replaying the story in its archived form does not constitute a republication of the story.
SALT LAKE CITY — After months of preparations, the wedding of the century is now in the history books. Catherine Middleton wed Prince William in front of some 2 billion witnesses Friday.
Related:
Perhaps a million people lined the streets of London to watch the pageantry and some rather intimate moments — William telling Catherine "You look beautiful" when she reached the altar, and her saying "I'm so happy" when they got into the coach.
You didn't have to be in London to enjoy the festivities. People in Utah say the marriage of Prince William and now Princess Catherine lived up to their expectations: beautiful, romantic, the stuff dreams are made on, especially for the young.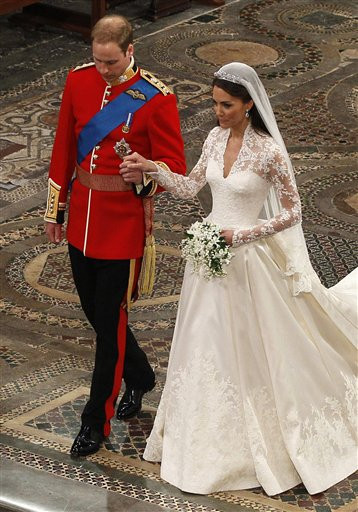 #will_kate
Dozens of mothers and daughters joined a royal wedding party in Salt Lake. They wore their best pajamas, some donned hats, others tiaras and veils.
The idea came from Prince Charles' and Princess Diana's wedding 30 years ago. Amy Russell has fond memories of watching with her mother and she wanted to create a special time now with her daughter.
"Katie's our only daughter," Russell said, "and it's still about this time I'll get to share with her and a great memory that she and I will have."
The girls were caught up in the "commoner becomes a princess" theme. They said Kate gets to live the fairy tale dream — the dream of becoming a princess of England.
BYU grad Lindsey Philips and her family were in Hyde Park with about 200,000 other Brits, watching on huge TV screens broadcasting the wedding.
"Lots of cheers," she writes in an email, "well-wishes and a sea of Union Jack flags waving in the air. Once the ceremony was over and the couple made their way to the carriage, confetti filled the air. We feel very lucky to live in London and be here for the royal wedding!"
But William and Kate were not the only ones getting married Friday. Stephen and Kristel Dickson were absolutely unphased by the competition.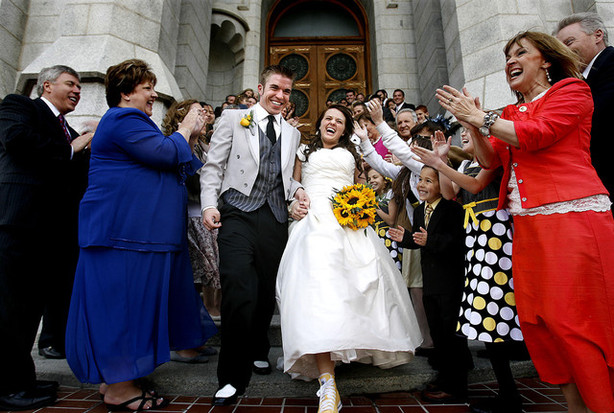 #furness_wed
They've been planning their wedding since New Year's Day. They say when they picked Friday, April 29, 2011, as their wedding day, they had no idea it was the same day as the royal wedding. "But we were informed very soon afterward," Kristel Dickson said.
The couple says they are not worried about being overshadowed by the royal wedding.
"I have a neighbor who said she was going to wake up early and watch it," Stephen Dickson said, "and then she's going to go to a luncheon for another wedding and then maybe catch the reception for ours at the end. So, it's a good day."
Todd and Cortnee Furness of Sandy celebrated with family and friends after their wedding at the Salt Lake Temple on Friday.
"The true royal wedding took place here in Salt Lake City," Todd Furness said.
"I felt like the real princess marrying the real prince," said his bride, Cortnee.
-----
Story written by Carole Mikita with contributions from Andrew Adams and Viviane Vo-Duc.
×
Photos