Estimated read time: 2-3 minutes
This archived news story is available only for your personal, non-commercial use. Information in the story may be outdated or superseded by additional information. Reading or replaying the story in its archived form does not constitute a republication of the story.
Amanda Butterfield ReportingUtah has spent millions of dollars and hours of manpower fighting the blazes so far.
While resources are stretched, the state won't have to pay for all the blazes. The Federal Emergency Management Agency has agreed to pay costs for three of the states fires. That is really good news considering we're only in the middle of the fire season in Utah, and we've already had so many large fires.
The Milford Flat fire, the Neola North fire and the Salt Creek fire all are so threatening that FEMA has agreed to pay up to 75 percent of the cost of each of the fires.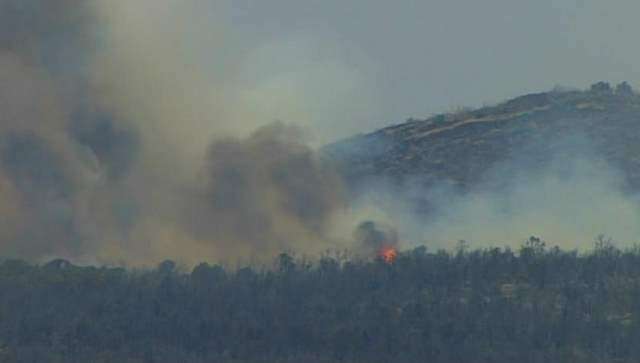 State Forester Dick Buehler says, "We've had three FEMA declarations in a month, which is unprecedented for the state of Utah."
Buehler is the person who keeps the governor updated on Utah's fires. He says it's a huge relief FEMA is helping with cost, but he won't even go into detail about the price tag this far. He says, "I'm not even going to dare say because we're still about half way through fire season. I can just say we've spent millions of dollars right now."
It's not just money Utah's fires are burning through, but manpower. "Our resources are getting stretched rather thin, especially our initial attack resources, because the national resources are so slim we're depending on our initial attack and local resources to manage fires," says Buehler.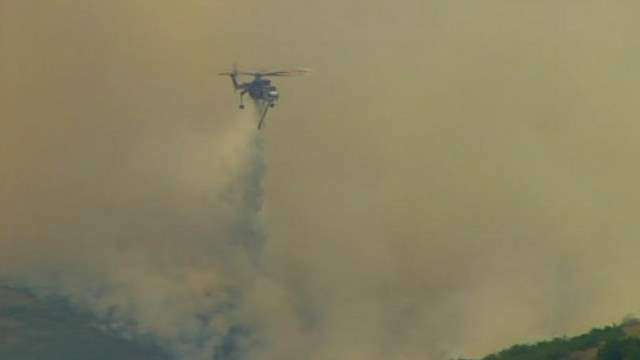 Take the Wine Cup Complex fire burning on the Utah, Idaho and Nevada border. It has scorched up to 130,000 acres so far. Buehler says there are about six or seven engines on the fire, and that's it. Because that blaze isn't threatening homes, the state and federal agencies simply can't afford to staff it any more.
Up until a few days ago, the Salt Creek Fire was being handled locally, so it wasn't receiving the amount of attention needed. But now that a Type-1 incident management team from Florida has come in, and the fire will be a higher priority.
With Pioneer Day celebrations tomorrow, firefighters are a little nervous, and they are gearing up for some fires. But, ever since the governor asked Utahns to be smart with fireworks this season, human-caused fires have dropped significantly.
×
Most recent Utah stories