Estimated read time: 3-4 minutes
This archived news story is available only for your personal, non-commercial use. Information in the story may be outdated or superseded by additional information. Reading or replaying the story in its archived form does not constitute a republication of the story.
KSL Team CoverageCrews say, without people taking caution, fires could take place in neighborhoods, all because of fireworks. This year some cities have banned fireworks altogether, others will allow them in certain areas.
City officials say they will be increasing patrols over the next three days, looking for violators. Starting tonight, Sandy firefighters and police officers will be cracking down on violators.
It's been extremely slow for the owners of a Phantom Fireworks stand in Salt Lake. They say last year for the 24th, they made ten to 20 sales a day. But this year, they've made about two. It may very well be because of new city fireworks restrictions.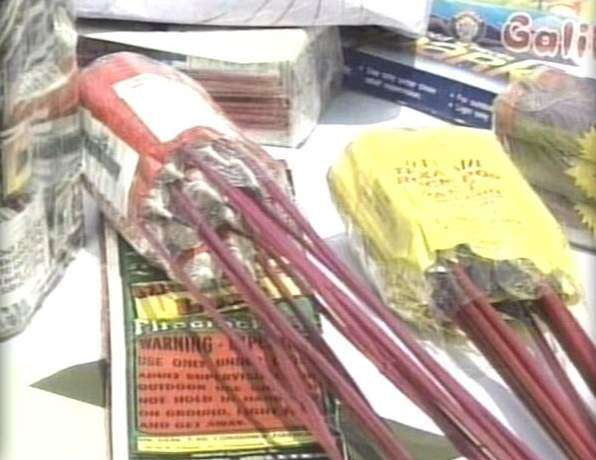 Michelle McMaster says, "We don't do fireworks on our street, but I know those that do and it's been a tradition that's hard to give up. But, you know, what price do you want to pay?"
A Survey USA poll for KSL TV found 65 percent of adults say they're buying fewer fireworks this year and 78 percent of people feel stricter fireworks restrictions are a good idea.
Kristie Rasmussen said, "It is a fun tradition, but boy, not worth lives and property and things like that."
On the 4th of July, fireworks caused a blaze that charred 60 acres in the foothills above Sandy, with homes dangerously close.
Sandy City fireman, Zach Robinson, said, "It doesn't take much for the fire to spread from these fuels right here to that house."
Sandy City Assistant Fire Chief Don Rosenkratz says they are most concerned about the fireworks that go up above rooftops.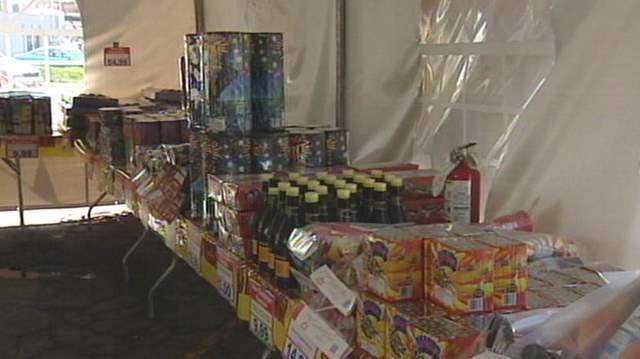 Rosenkratz says it can get tricky pinpointing who is shooting off these fireworks from far away. That's why they'll look at every street up close. He says, "It's really easy once you get close to them to tell where they came from. They'll usually leave a pretty good trail."
They also have thermal imaging cameras they could use. Rosenkratz says, "If you had that camera out and you were watching someone you could see them light [fireworks] really well, and you could see the heat trail go up."
Officials are also asking Sandy residents to identify anyone they know shooting illegal fireworks.
There will be a three-day crackdown on illegal fireworks. If you're caught using them or in possession, it's a minimum $500 fine. Fire officials believe legal fireworks may have caused the Little Willow fire in Sandy, and also the Dimple Dell fire. The two fires threatened homes and caused more than $325,000 in damages.
Fire departments don't want a repeat. That's why the governor asked cities to ban personal fireworks. He says it's okay that each city decided what was best for its residents. "I think this year will be marked as a year that had an exceedingly high level of awareness about fireworks - where they are legal, how to use them safely," he said.
Safety was the big push at a press conference today. In cities where it's legal to light fireworks, the state fire marshal says residents just need to use common sense.
Legal fireworks are banned east of Wasatch Blvd. in Sandy and in the areas where they are allowed, firefighters are stressing safety. Morris says, "Please make sure you've got a bucket of water, you've got adult supervision, and you're doing it in a safe place."
Survey USA asked 500 adults if stricter fireworks restrictions this holiday season are a good idea or a bad idea. Nearly 80 percent said it's a good idea, 18 percent said it was a bad idea, and 4 percent said they weren't sure. But interestingly enough, 61 percent feel that they still should be able to buy fireworks.
Utah Fire Marshal, Ron Morris, said, "If you're going to light the legal ones, please be careful. Please make sure you've got a bucket of water, you've got adult supervision, you're doing it in a safe place."
Sandy isn't the only city that will be looking for fireworks violations. The fire marshal says almost all cities will have extra officers on the roads and around the foothills this year, making sure people aren't breaking the rules.
×
Related links
Most recent Utah stories