Estimated read time: 2-3 minutes
This archived news story is available only for your personal, non-commercial use. Information in the story may be outdated or superseded by additional information. Reading or replaying the story in its archived form does not constitute a republication of the story.
If you have photos of this wildfire you wish to submit, please send them to photos@ksl.comPHOTOS: Utah Wildfires 2007
Sam Penrod Reporting
Flames and smoke still dominate the ridgeline up Nephi Canyon today, as the Salt Creek Fire scorches thousands of acres.
Fire crews are working hard to save dozens of homes in the Holiday Oaks subdivision there. So far, they haven't managed to contain any part of the fire.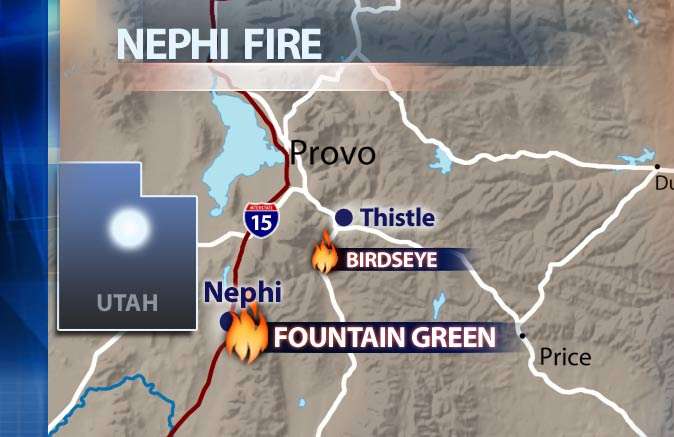 A helicopter is still working at sundown tonight, making water drops on the flames. It's one of the few resources allotted to fire bosses there.That's because there is a critical shortage of fire equipment and personnel.
Bert Hart, Interagency Fire Spokesman, said "With all the fires going on in the nation, I don't know when the crews will get here, but I hope it comes soon, we need a lot of help."
The road just off of I-15 and State Road 132 is closed as firefighters try to make progress on the blaze in the mountains, which has already caused some property damage up this canyon. All roads on Mt. Nebo Loop have been closed.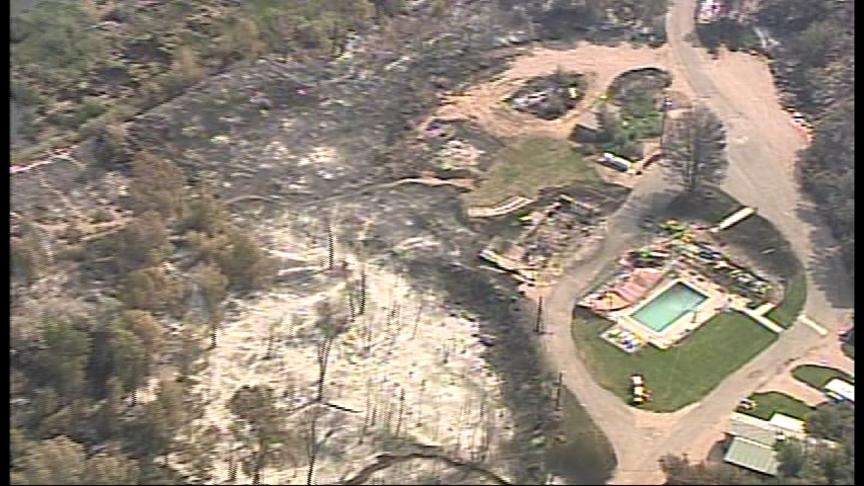 Last night the fire moved quickly up a ridgeline. In places, it threatened some power lines and torched some structures, including some at a campground.
Chopper Five found the CamperWorld campground in Nephi Canyon suffered devastating losses yesterday, and we saw just how close the fire is burning to homes and travel trailers in the Holiday Oaks subdivision.
Brent Boswell, a property owner in the area, says, "A lot of people have planned to retire up there and they are seeing their whole retirement on the verge of going up in smoke."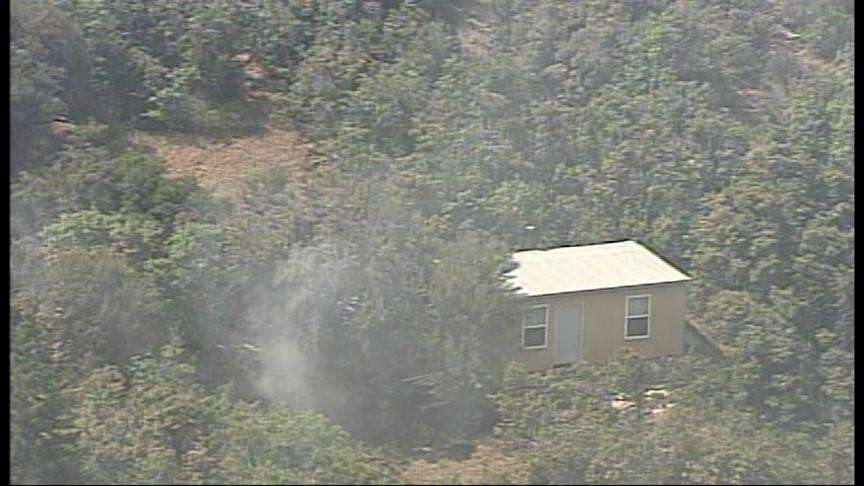 Property owners wait for any word. Those who built fire breaks around their cabins are hoping that decision will pay off.
"When we bought the property we were concerned about fire, and the insurance premiums up there are so high we felt the best way to take care of ourselves, and cut back trees and brush," Boswell said.
The wind and dry, hot conditions fueled the fire for a second day, as it continues to move south towards the town of Fountain Green and northeast, towards the community of Indianola.
Local volunteer firefighters from Juab and Sanpete County are keeping the fire from getting any closer to cabins and the communities.
Boswell said, "We really appreciate the men and women who are up there trying to stop the fire, and we know they are doing their best. The cabins we can replace, but we don't want to see anyone getting hurt trying to save our property."
Today, we were told there are about 100 firefighters on hand. The fire is zero percent contained and has burned 13,000 acres. It's a patchy fire burning in several locations all at once in rugged terrain.
×
Photos
Related links
Most recent Utah stories