This archived news story is available only for your personal, non-commercial use. Information in the story may be outdated or superseded by additional information. Reading or replaying the story in its archived form does not constitute a republication of the story.
OGDEN -- The family of an Ogden woman who died from meningitis has a warning for the public. They're asking people to not ignore or minimize symptoms they're experiencing and to go get checked out. By the time their daughter did, it was too late.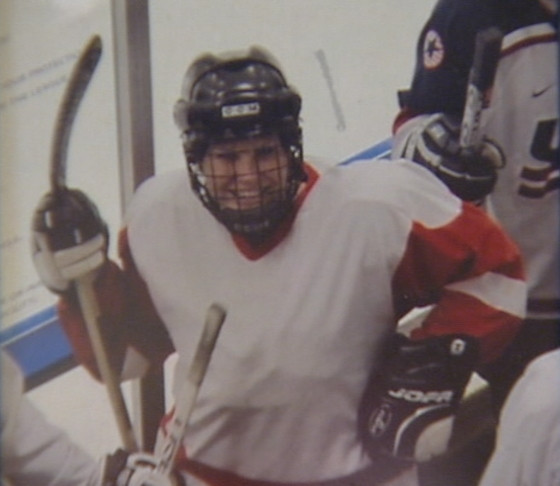 It was a bittersweet moment for the Skeen family watching their daughter's game. She was excited to play in the tournament as a defensive player for the Wasatch Wings.
Shaelyn Skeen, 28, came down with a cold a couple weeks ago, which turned into a sinus infection. She didn't have insurance so she held off going to the doctor until late last week when the infection moved into her ear.
Shaelyn mother says she appeared to be doing better, then her boyfriend went to check on her. "He found her on the floor, not responsive," DeEtte Skeen said. "(She was) awake, just not really there."
What is meningitis?
Meningitis is an inflammation of the membranes that cover the brain and spinal cord. It is usually caused by a viral or bacterial infection. Viral meningitis is less severe, but bacterial meningitis can be quite severe.
Symptoms can include:
High fever
Headache
Stiff neck
More information: CDC: Meningitis
The hospital diagnosed her with bacterial meningitis -- a serious illness categorized by high fever, headache and a stiff neck. Shaelyn went downhill quickly, and doctors pronounced her brain-dead Sunday.
Still, the family kept Shaelyn on life support so her organs could be donated. Her kidneys and pancreas went to patients in Utah; her heart and at least one lung to people in Texas.
"She's my hero," DeEtte Skeen said.
The outpouring of love and support has been overwhelming, the family said. In exchange, they're asking her friends to take better care of themselves.
"You know, when you have a problem you know what your body is doing. Take care of it. That's what I told her friends. Please don't ignore the symptoms. Go in, get looked at," DeEtte Skeen said.
Email: sdallof@ksl.com
×
Photos
Related Links