Estimated read time: 1-2 minutes
This archived news story is available only for your personal, non-commercial use. Information in the story may be outdated or superseded by additional information. Reading or replaying the story in its archived form does not constitute a republication of the story.
Ashley Hayes and Andrew Adams ReportingTwo legislative committees are considering raising the tax on gasoline in order to pay for road construction projects.
Utah created a per gallon gasoline tax to pay for road projects more than 50 years ago. According to the Deseret Morning News, a 24.5 five cents per gallon tax has been the standard for the last 12 years.
Transportation officials say they need more money to complete projects like widening I-15 in Utah County, rebuilding I-80 in east Salt Lake County and constructing the Mountain View Corridor.
Utah Taxpayers Association vice president, Royce Van Tassel wants to raise the gas tax by 25 cents per gallon. Tassel said to offset that tax hike, the state's personal income tax should be reduced accordingly.
He says that would raise approximately $350 million per year.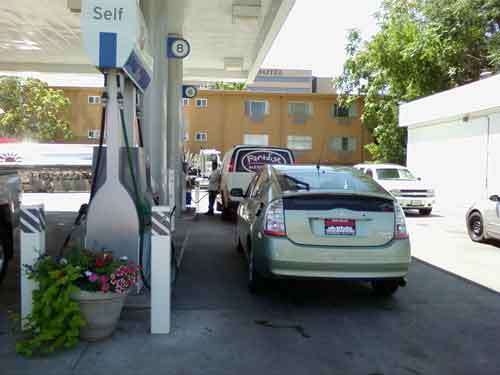 The Utah Taxpayers Association has suggested alternatives to increasing the per gallon tax to pay for those projects. Lobbyists recommend implementing congestion pricing, where drivers would be charged for driving through high-traffic areas. Another alternative they suggested is to double the per gallon tax and lower income taxes.
The last recommendation was to remove the sales tax exemption on gasoline so drivers would pay 4.75 percent tax on their total, which would also keep up with inflation.
Based on a Dan Jones poll from the spring, most Utahns were not in favor of adding taxes to what they already pay at the pump.
×
Most recent Utah stories