This archived news story is available only for your personal, non-commercial use. Information in the story may be outdated or superseded by additional information. Reading or replaying the story in its archived form does not constitute a republication of the story.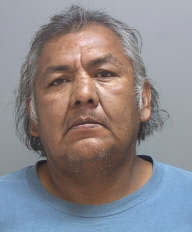 SALT LAKE CITY — A homicide charge against a man accused of killing a homeless man was dismissed Wednesday when no eyewitnesses showed up at a preliminary hearing.
Reuben Jones Cesspooch Jr., 52, was facing criminal homicide by assault, a third-degree felony, in connection with his fatal Oct. 2 altercation with Roy Jackson, 50. Prosecutors can refile the charge if they find the witnesses.
Cesspooch's attorney, Ron Yengich, said Jackson confronted his client after several people saw Jackson flashing girls near the Salt Lake City-County Building, 451 S. State. Yengich said Cesspooch pushed Jackson away in self-defense.
Jackson fell and hit his head, dying of blunt-force trauma.
Third District Judge Judith Atherton granted a defense motion to dismiss the case, but held off on Yengich's request that prosecutors be required to show they can procure witnesses before refiling the case.
Prosecutors previously said they could not locate the witnesses because they were Native Americans who tended to be in the area in the summer, not winter.
Email:pkoepp@ksl.com
×