This archived news story is available only for your personal, non-commercial use. Information in the story may be outdated or superseded by additional information. Reading or replaying the story in its archived form does not constitute a republication of the story.
Sandra Yi ReportingLee Perry: "We're grateful that it's moving forward, because it's been a long time."
Twenty years after the brutal murder of a Box Elder County man, his family may finally see justice. Bradley Perry was murdered at the gas station where he worked, in May of 1984. It wasn't until last year that police finally made arrests in the case.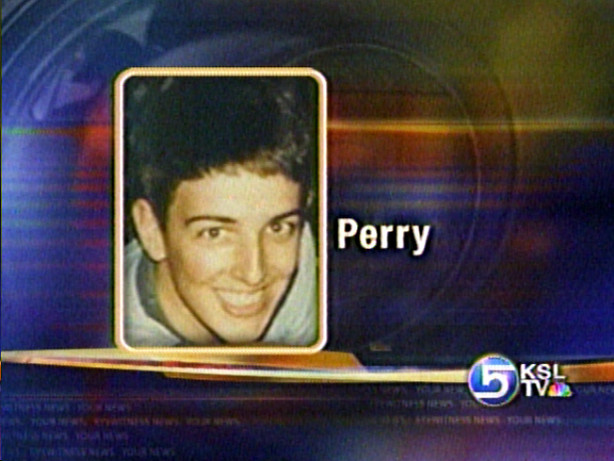 Both men appeared in court, this morning. Now the victim's family is speaking out for the first time since news of the arrests. A judge ruled, there is enough evidence to send Glenn Griffin to trial. That was good news for the victim's family.
Claudia Perry, Victim's Mother: "You can't even believe what it means to us."
Twenty-one years, after the brutal murder of Bradley Perry, his family finally has some peace.
Lee Perry, Victim's Brother: "It's been hard on the family, and it's just good to know that the system is working the way it's supposed to be working."
In court two men testified that on the day of the murder a man posing as an attendant made change for them at the Perry Texaco gas station. They noticed he had cuts and bruises on his arms. They also saw fresh blood on his hands and shoes.
Over the years investigators looked at 300 suspects, but the investigation seemed to go nowhere until last year. Advanced DNA technology matched blood on the dollar bill, given to the customers to a suspect, Glenn Griffin. A crime lab supervisor says chances are 1 in 1.7 trillion, the blood belongs to someone else.
Claudia Perry: "His blood was on that dollar bill, and there is no question."
Det. Scott Cosgrove, Box Elder County Sheriff's Office: "This will come down to the DNA on the dollar bill."
In addition, a statement by another man, Wade Maughn, also points to Griffin. He told police the two went to the gas station, where Griffin assaulted the clerk. Maughan held the victim's legs while Griffin bound, stabbed and killed Perry. Maughan also confirmed that Griffin made change for customers before leaving the scene.
Claudia Perry: "You think of that kind of a brutal killing, it doesn't seem possible, really."
Now the Perrys have hope for justice. Some call it a miracle, others say it was fate nd that Bradley is watching over them.
Lee Perry: "It was meant to be. It was meant, this was meant to be solved."
Court proceedings for the second suspect, Wade Maughan, have stalled. The delay came after the state filed a motion to disqualify his attorneys, who were accused of witness tampering. A judge set a hearing date for arguments after Maughan told him he wanted to keep his attorneys.
As for Griffin, he pleaded not guilty to the murder charge, a capital offense. A trial date has not yet been set.
×