This archived news story is available only for your personal, non-commercial use. Information in the story may be outdated or superseded by additional information. Reading or replaying the story in its archived form does not constitute a republication of the story.
SALT LAKE CITY — Utahns' cell phone bills could go up $2.40 a year under a legislative proposal that would add a monthly surcharge to fund telecommunication devices for people who are speech and hearing impaired.
---
293 million Americans are mobile subscribers, about 93% of the total population. -CTIA
---
The 25-cent fee is now assessed to residential and business telephone numbers. SB209, sponsored by Sen. Curtis Bramble, R-Provo, would reduce the surcharge five cents but spread the fee to mobile phones as well. The bill caps the fee at 20 cents per month.
Ron Allen, a member of the Utah Public Service Commission, said as more people have abandoned land lines in favor of cell phones, the revenue stream for the program has dwindled.
"The change in technology has caused a shift in the funding. Cell phones are not (presently) included in this fee," Allen told the Senate Revenue and Taxation Committee earlier this week.
---
293 million cell phone owners used 2.3 trillion minutes in the 12 months ending June 2010. That's 6.3 billion minutes per day. -CTIA
---
The committee advanced the bill to the full Senate.
Bramble said Friday that the legislation would drop the rate and broaden the base of users assessed the fee.
The legislation, which Bramble sponsored at the request of the Public Service Commission, reflects a societal shift in the use of technology, something he has observed among his own children.
"In the case of my children, three of my married kids aren't using land lines. They're just using cell phones," Bramble said.
According to the PSC, there are about 2 million cell phones in use in Utah. There are fewer than 1 million land lines. The fee raises about $1 million a year for various phones for people with speech and hearing impediments but costs are nearing $1.4 million a year for this constituency.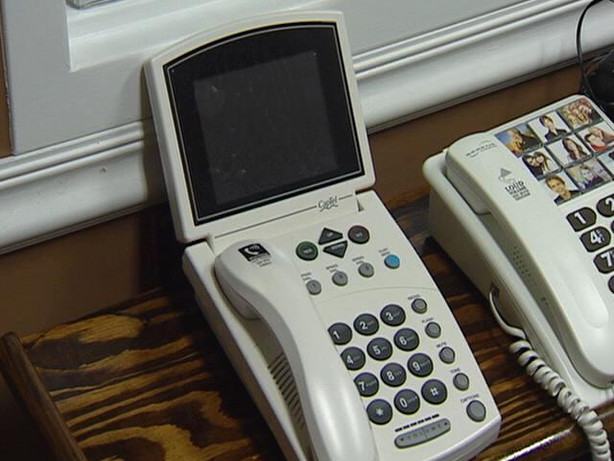 Commission staff observed a significant drop in revenue for the Speech and Hearing Impaired Service Fund in 2005.
The surcharge funds technology that enables people who are hearing impaired, deaf or have difficulty speaking to "participate in society at a very high level," Allen said.
The fee is "very small. Most of us have family who are hard of hearing or have trouble communicating," Allen said.
Sen. Howard Stephenson, R-Draper, said the fee should not be attached to telephone bills. Technology to assist people with hearing and speech disabilities and 911 are vital services and should be paid from the state general fund, Stephenson said.
Jan Ferre, chairwoman of the Legislative Coalition for People with Disabilities, whose son is deaf and uses these technologies, said the coalition supports the bill.
"We understand how it has benefited people over the years," Ferre said.
Kathy Evans, who uses a caption telephone and an amplified telephone, said the technology enables users to enjoy a great degree of independence such as contacting their bank or making doctor appointments. "It enables a person with hearing loss, simple things you take for granted because you do it so easily," Evans said.
-----
Story written by Marjorie Cortez, with contributions from Keith McCord.
×
Related Links
Related Stories