This archived news story is available only for your personal, non-commercial use. Information in the story may be outdated or superseded by additional information. Reading or replaying the story in its archived form does not constitute a republication of the story.
SALT LAKE CITY — An Elko County, Nev., sheriff's deputy is recovering at University Hospital in Salt Lake City Friday after being shot multiple times.
Deputy Lenwood VanNatter was shot in the chest, hip and legs while responding to a domestic violence call in Wells, Nev., Thursday night. He was last listed in critical condition, according to the sheriff's office. Station KENV radio in Elko reported that VanNatter was shot at least five times.
---
There are a kazillion places that this person could hide.
–Det. Jim Carpenter
---
The alleged gunman, 43-year-old Peter Mark Coca, remained on the loose Friday and was considered to be armed and extremely dangerous. He was believed to be on foot, said Elko sheriff's detective Jim Carpenter.
All schools in Wells were closed Friday as a precaution. The shooting happened in a residential area. But if one were to travel just six blocks away, they'd be in the middle of sage brush, Carpenter said.
"There are a kazillion places that this person could hide," he said.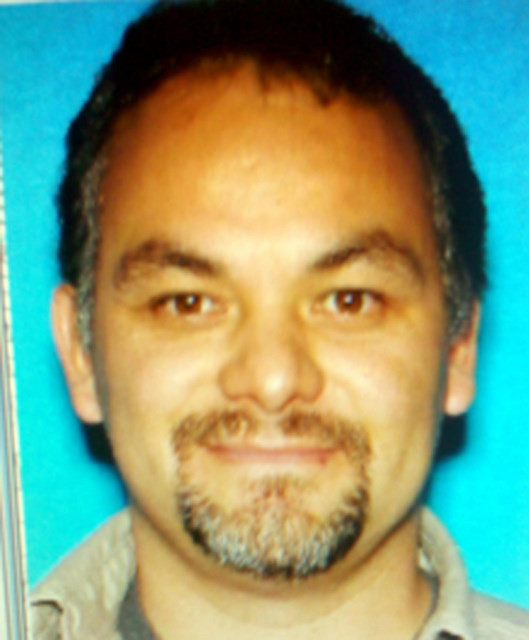 Police met with Wells city officials Friday and had a public service message put out to all residents to be aware of the situation. Carpenter said it also gave police an extra 5,000 sets of eyes to be looking for Coca.
Elko deputies responded about 8:30 p.m. Thursday to a domestic violence call along with troopers from the Nevada Highway Patrol. When they arrived, they encountered a man with a rifle on the roof of the residence, according to a statement from the sheriff's department.
After taking cover and yelling at the man to show his hands, the man on the roof yelled something back and fired 25 to 30 rounds at law enforcers, according to the sheriff's office. Officers returned fire and moved further back for more cover. The man on the roof then fired an additional 25 to 30 rounds, hitting VanNatter in the process, police said.
"VanNatter was "pulled from the scene" by other officers, according to police. It was unknown Friday what type of gun the man was using. Coca fired more rounds at police as he fled the scene, police said.
In a bizarre twist, KENV reported Coca's wife, 39-year-old Traci Coca, had been jailed on suspicion of aiding and abetting her husband, by allegedly distracting officers, allowing her husband to flee the home on foot.
An initial check of Coca's criminal history showed battery, obstruction of justice and DUI Carpenter said.
E-mail: preavy@desnews.com
×