Estimated read time: 2-3 minutes
This archived news story is available only for your personal, non-commercial use. Information in the story may be outdated or superseded by additional information. Reading or replaying the story in its archived form does not constitute a republication of the story.
SANDY -- Some sports stories have little to do with passing, scoring, running or endurance and everything to do with the human spirit. Eighteen-year-old Grey Davis' story is one of them.
The Brighton High School senior's story is a lot like the movie "Rudy" -- the story of a young man who is desperate to play football for Notre Dame and finally gets in at the end of the final game.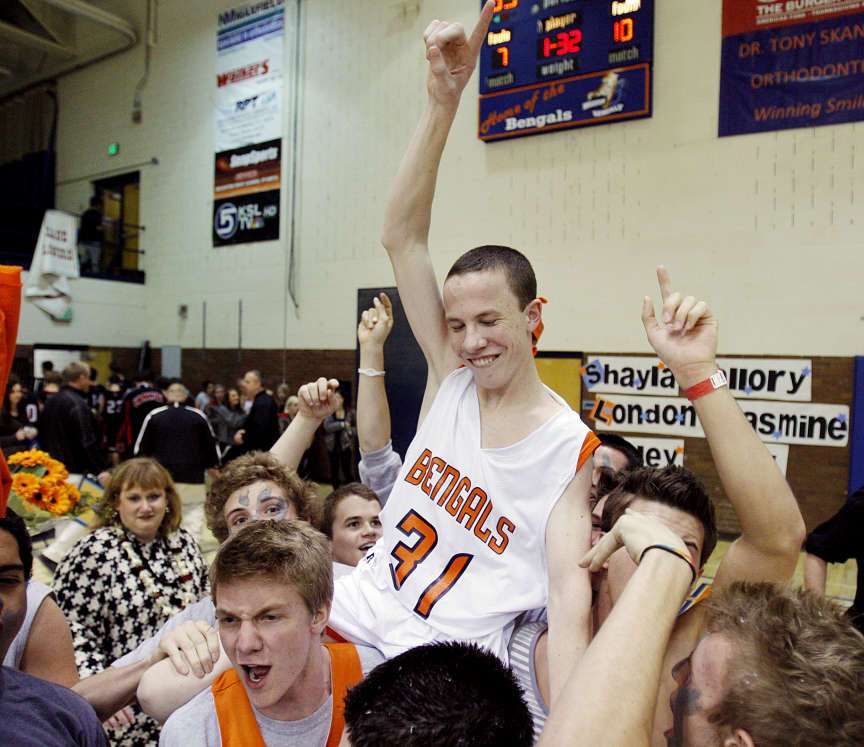 Davis loves nothing more than basketball.
"I've liked basketball ever since I could dribble a ball," he said.
He loves it so much he tried out for Brighton High School's basketball team three years in a row. But all three years, he was cut.
"I thought if I tried really hard I'd make it. But Brighton's a good team and you gotta be really good to make it," Davis said.
At 5 feet 9 inches tall, and barely 110 pounds, Davis was made team manager instead.
"I set up the clock. I help out plays, be enthusiastic, get them water at games - just go nuts," Davis said.
But Tuesday night, his basketball dream finally came true. The senior got to dress for the final home game of the season. It was his "Rudy" moment, thanks to years of hard work.
"He's always been a part of the team, but he gets to dress and maybe get in for a minute or two. That's something he'll never forget," Coach Lyndon Johnson said prior to the game.
"I'm going to be nervous, but it'll be real fun," Davis said.
The fans were cheering their hearts out for Davis, and that was during warm-ups.
"I wasn't trying to react too much. I was just trying to focus ... and not try to notice them too much. But it's kinda hard not to," Davis said.
The game went back and forth all night long. But with 16 seconds left in the game, Davis got the call he was waiting for.
"I was a little worried," Davis said. "All I wanted was to win. I didn't care if I got in or not. But yeah, it was cool to get in."
"We'll never forget it," Johnson said. "It was a great moment."
"I think coach said I could dress for the playoffs too, and we'll see how that goes," Davis said. "But it was fun."
Davis and the Bengals team won the game 59-52, and they're going to the playoffs.
E-mail: kaiken@ksl.com
×
Most recent Utah stories