Estimated read time: 2-3 minutes
This archived news story is available only for your personal, non-commercial use. Information in the story may be outdated or superseded by additional information. Reading or replaying the story in its archived form does not constitute a republication of the story.
Samantha Hayes ReportingChild welfare workers don't know what to do with a four-year old girl found wandering on a West Valley Street. Police found the girl's mother but have not returned the child to her. That decision may be made tomorrow morning.
The little girl's step father was supposed to be watching her while her mother was at work. Police say he says he fell asleep and didn't wake up until detectives knocked on his door. The little girl had been found on 37 south and 27th west, alone. Four-year old Emily Wilson apparently has a lot to say.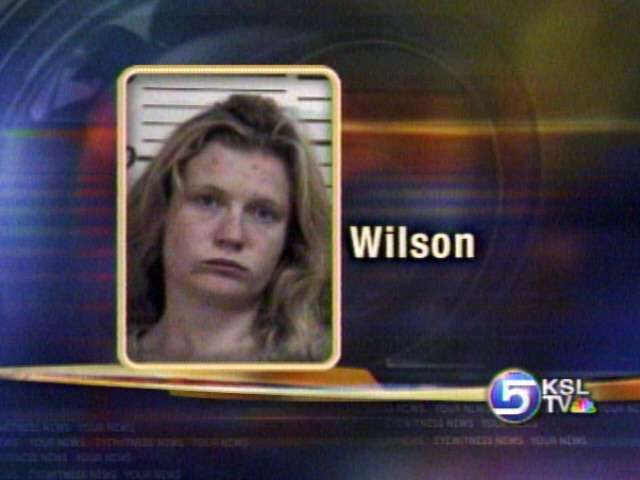 Carol Sisco, Utah Human Resources: "She was very comfortable going up to people and talking to them."
That was in foster care, after she was found on a West Valley City Street Friday afternoon.
Carol Sisco: "We are hearing a couple different stories. One is that the little girl's step father abandoned her. Another is she wandered out of the house. Either way she was found out on the street." The girl's mother was located, but the state is keeping Emily until a judge decides where she should live.
Carol Sisco: "One would be return her to mom, but provide services for mom. Make sure there's a good safety plan so she'll be supervised all the time. The other would be have her stay with relative she knows really well."
Police are dealing with a similar but unrelated case in Cedar City. Sherri Ann Wilson was arrested Friday after her child was found wandering away from home alone late one night. Wilson was also charged with child abuse, and possession of marijuana and meth.
Social workers say the little girl in the first case, Emily Wilson, spent Christmas with a foster family and is doing well, but came down with a cold over the holiday. Her stepfather was charged with child abuse and neglect.
×
Related links
Most recent Utah stories