Estimated read time: 2-3 minutes
This archived news story is available only for your personal, non-commercial use. Information in the story may be outdated or superseded by additional information. Reading or replaying the story in its archived form does not constitute a republication of the story.
Ed Yeates ReportingLaw enforcement is stressing fireworks safety tomorrow, but that is not Utahns' only concern. The Division of Environmental Quality says air along our Wasatch Front will most likely remain in the red alert zone, as it was today.
Based on last year's data, the Division of Environmental Quality expects a pollutant that normally only bothers us in the winter to peak unusually again, on the Fourth.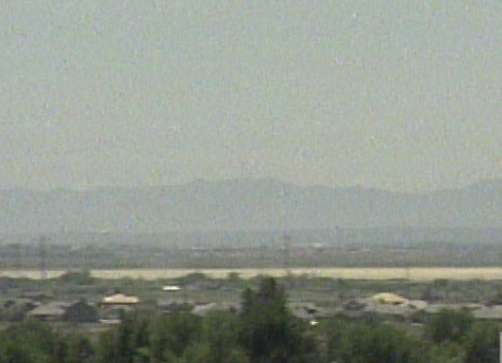 Executive Director of the Division of Environmental Quality Rick Sprott said, "We've seen exceedance of particulate standards in the summer, not the ozone standard, locally because of people getting carried away in neighborhoods with fireworks."
For pregnant women, infants, or those with respiratory conditions or compromised immune systems, Rick Sprott says enjoy backyard fireworks, but recognize the air, though only temporary, becomes a victim of our celebration.
"It's good for those folks to stay away from the neighborhood fireworks that go off at ground level and then you inhale that smoke and pollution," Sprott said.
So there's a possible double dose on the 4th: short-lived particulate pollution from fireworks, plus longer-lasting ozone from lingering hot temperatures and vehicle emissions.
To cut down on ozone levels, which have now bumped us into five summertime red alert days since June, the Division of Environmental Quality is asking people to travel to and from parades, picnics and firework displays in carpools for longer distances. On shorter ones, ride bicycles or walk.
The first red ozone day hit in June of this year, almost a month earlier than last year. We had three consecutive yellow ozone days in May, which is the earliest summertime air alert we've ever experienced.
If new federal air standards are adopted by the EPA next year, allowed levels of particulate pollution for cities across the country will become even tighter.
×
Most recent Utah stories