Estimated read time: 6-7 minutes
This archived news story is available only for your personal, non-commercial use. Information in the story may be outdated or superseded by additional information. Reading or replaying the story in its archived form does not constitute a republication of the story.
LAYTON -- The shoplifter smashed Gabriel Stewart up against a wall. It didn't take him long to realize that pressure against his lower back was from a loaded gun held by a desperate man who didn't want to go to jail.
The gunman had a firm grip on Stewart's shoulder, telling him and three of his Walmart co-workers, "Don't make me do this."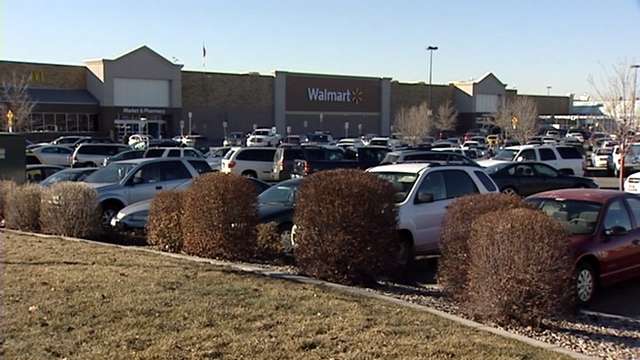 "Absolutely, time stopped," Stewart told KSL News. "I didn't know what to do."
Instantly, Shawn Ray and Justin Richins kicked into gear, spinning the gunman around. Lori Poulsen ripped the gun away and secured it. They all held onto the man until police arrived minutes later.
The four Layton Walmart employees felt it was mission accomplished. Police officers told them they had done everything right.
But a week later, all four were fired from their jobs. Walmart said their actions had violated company policy and put their fellow workers and shoppers at risk.
#comingup
It was the afternoon of Jan. 13 when employees at the store saw Trent Allen Longton unwrap a Netbook computer in the electronics section and stuff it under his clothes.
Asset protection coordinator Poulsen met him at the door and ushered him back to the loss prevention room to confront him. Not long after, Ray and Richins -- both asset protection associates -- filtered in, followed by Stewart, an assistant manager, to witness.
Moments after he pulled out the small laptop, the workers say Longton also pulled out a handgun and charged toward the closed office door. Ray, Richins and Stewart were in the way. He grabbed Stewart as his way to get out.
---
If... the suspect has a weapon or brandishes or threatens use of a weapon; all associates must disengage from the situation, withdraw to a safe position, and contact law enforcement. -Walmart policy
---
"He looked right at me and said, 'The gun is cocked. C'mon guys, just let me go. I don't want to do this,'" Shawn Ray recalled.
The four believe their quick actions to disarm and secure the man helped prevent what could have been a tragic event. They held the man until a police officer arrived, who wrote in his report that the gunman was taken to the ground in his and citizens' "best interest and safety."
"I was thinking, 'Whose house am I going to tonight to tell their family their loved one was shot?'" Poulsen said. "You have to make a decision: Do I fight for my life or do I stand here and watch?"
Workers still can't believe what happened the next week.
"She said, 'You're fired,'" Richins recalled, of the person brought in to let him go. "You're being terminated for a violation of AP09." AP09 is Walmart's policy on dealing with shoplifters. A copy obtained by KSL shows employees are allowed to use "reasonable force" to limit movements of struggling suspects. If a weapon comes out, however, associates must "disengage" and "withdraw," the policy states.
The workers say they don't know where they would have withdrawn to, with the door behind them closed in a small room and the man charging at them. They contend they had no other real option.
---
If (motioning) is unsuccessful, the Authorized Associate may utilize respectful, light physical contact in directing the Suspect toward the AP office or other location. -Walmart policy
---
The former employees also are expressing concern about allowing Longton, armed with a loaded gun, out into the crowded store and beyond.
Longton, according to the police report, was a convicted felon who had multiple warrants out for his arrest. He was a restricted person -- meaning he wasn't supposed to be carrying a handgun. The handgun was loaded, according to the report, and contained a bullet in the chamber.
Layton police would not comment on the appropriateness of the Walmart workers' actions, but did acknowledge Longton -- with the information that had come through dispatch -- likely would have faced a stiff police response outside the store.
"Likely they (the officers) are going to produce their handguns and try and take the person into custody, because you've got to be ready for it," Layton Police Lt. Garrett Atkin said.
Longton pleaded guilty Monday to two charges: robbery, a second-degree felony; and the purchase, transfer, possession or use of a dangerous weapon by a restricted person, a class A misdemeanor. In exchange for his plea, three other charges were dismissed, including threatening or using a dangerous weapon in a fight or quarrel.
Longton is scheduled to be sentenced on March 28.
The four workers were full-time employees. Stewart had been with the company for more than 12 years. Poulsen, who was employed for more than seven years, had made Walmart a career. Ray said his dismissal kept him from purchasing a home.
"I honestly felt worse than when I had the gun to my back," Stewart said. "I honestly felt betrayed."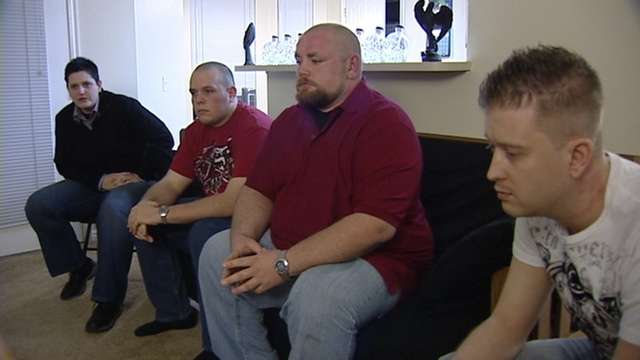 The former employees are considering their legal options.
Walmart defended the firings in a statement.
"We appreciate the intentions demonstrated by our associates in this situation, but the actions taken put their safety -- and potentially the safety of our customers and other associates -- in jeopardy," Walmart spokesman Dan Fogleman said. "In their roles within the store, they were aware of our expectations regarding safety and, unfortunately, their actions have led to them no longer working for the company." [CLICK HERE to read the entire statement]
Stories of similar firings exist, including one in Kansas last May. A Walmart worker in Wichita was fired when she followed a man outside the store and demanded proof that he had purchased a computer.
Facebook User Comment

"That is absolutely ridiculous! I hope those workers decide to try and sue. They should be considered heroes for what they did and Walmart kicks them to the curb.' -- Brigitte Reed
Comment on Facebook
The man, according to news reports, kicked and hit the woman before letting go of the computer and running away. She was not an asset protection associate or a manager, and a spokesperson at that time contended she violated company policy and put herself and others in danger.
Corporate lawyers say company policies like the one at Walmart are common in the retail world. They're designed to protect employees and make sure they don't put merchandise ahead of their own safety.
Some security experts, however, take issue with the policy.
"I'm surprised they would be fired they're defending their lives," said David Lundberg, who was a police officer for 21 years, has additional security experience and now runs Utahdetective.com.
Lundberg believes concern over liability drives these policies.
"People slip and fall, get head injuries, that kind of stuff," Lundberg said. "So that's what stores are worried about is the liability -- getting sued."
E-mail: aadams@ksl.com
×
Related links
Most recent Utah stories
More stories you may be interested in