Estimated read time: 2-3 minutes
This archived news story is available only for your personal, non-commercial use. Information in the story may be outdated or superseded by additional information. Reading or replaying the story in its archived form does not constitute a republication of the story.
**Warning: This story contains a graphic image. If you do not wish to see this, stop reading now.**Tonya Papanikolas Reporting
A teenager from Erda is counting his blessings this Christmas after a serious accident left a knife in his head.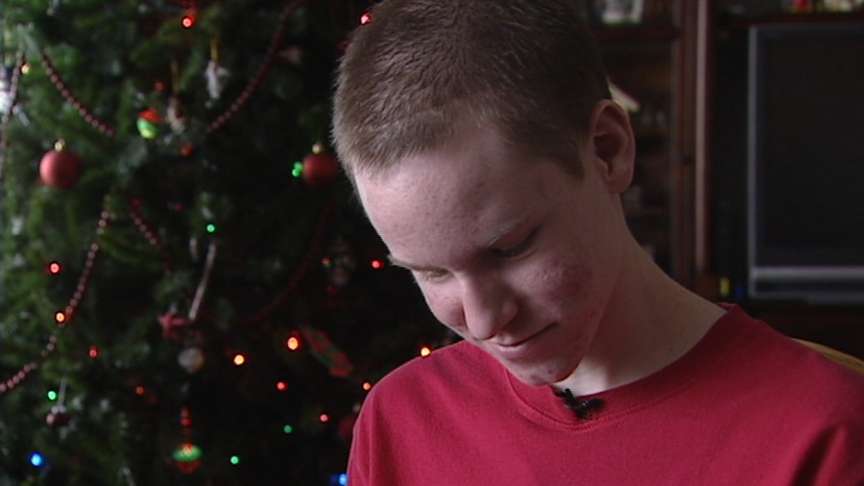 The boy is doing remarkably well after surgery. While his story is incredible, we want to warn you, you are about to see some graphic images of the knife in his head.
To look at 14-year-old Kevin Coulter you'd probably never guess he recently underwent major surgery on his skull. Kevin does have a slightly visible scar on the top of his head, but no lingering symptoms that emphasize what a dangerous injury he sustained.
Kevin Coulter: "I'm very grateful to still be here."
Last month Kevin was raking leaves with the boy scouts when his leader, who was cutting bags, put a pocket knife down and turned around. But somehow the knife got caught on his gloves.
Kevin Coulter: "He flung it around, sort of catapult effect, and then it hit me."
Kevin's mom was at home when the scouts called her.
Kim Coulter, Mother: "He said, 'Well, he's conscious, but he has a knife in his head.' At that point, I said, 'A knife in his head!'"
Kevin's parents were alarmed when they saw Kevin, but also encouraged that he was talking and acting normal. Doctors said he needed surgery to remove the knife.
Bryan Coulter, Father: "We just had to have faith. We just had to know that everything was gonna be okay because imagining anything else was really tough."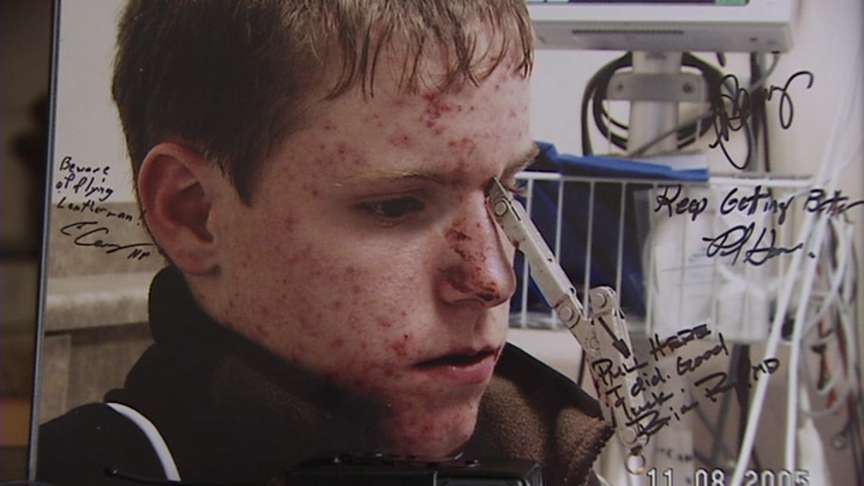 The surgery, which included repairing Kevin's sinus cavity, took four hours. It turns out the knife was lodged between the two lobes of the brain.
Kevin Coulter: "They said it was two millimeters away from a major vessel in my brain."
Kim Coulter: "That knife had to be directed where it went."
The family says they know they received a miracle.
Bryan Coulter: "Prayers are answered."
Kim Coulter: "All of the sudden it just hit me, and I'm so grateful for what a blessing it is."
Kevin has kept the knife, his x-ray and a picture of himself signed by the doctors as souvenirs. He says he's not mad at the scout leader and doesn't blame anyone for what happened.
×
Most recent Utah stories