Estimated read time: 2-3 minutes
This archived news story is available only for your personal, non-commercial use. Information in the story may be outdated or superseded by additional information. Reading or replaying the story in its archived form does not constitute a republication of the story.
John Daley ReportingA guilty verdict in the case of a woman who struck and killed bicyclist Josie Johnson in Big Cottonwood Canyon. The victim's family says it sends a message about bike safety.
Jurors deliberated about four hours today before delivering a guilty verdict on the charge of negligent homicide to Elizabeth Deseelhorst.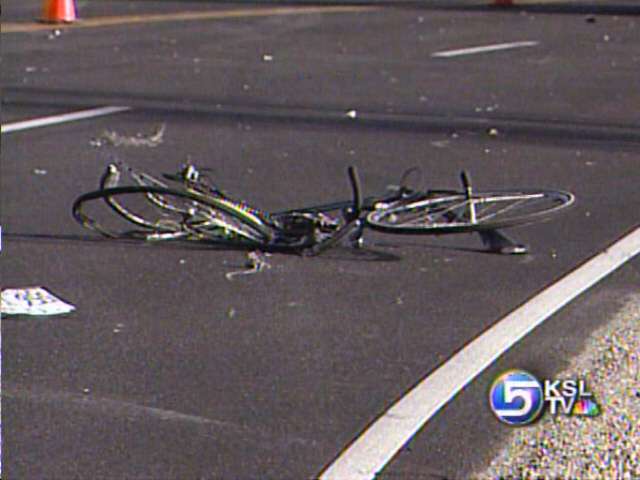 It was a dramatic day in court as first we heard closing arguments, then got a verdict from the jury late this afternoon. Elizabeth Deseelhorst was charged with negligent homicide, and today the jury found her guilty of that charge in the death of Josie Johnson in September 2004.
Police accident investigators testified that Johnson was riding to the far right of two uphill lanes when she was hit from behind by Deseelhorst's SUV. Johnson died at the scene of head injuries.
Both Elizabeth Deseelhorst and her husband Gary took the stand in the course of the trial. They described Deseelhorst as being confused at the scene and having no memory of the details of the accident. Although, she did recall writing details on an accident report that were later deemed to be incorrect. That turned out to be a critical factor for the jury.
A doctor had testified that Deseelhorst suffered from neurological problems, which could have been the cause of the accident, but the jury apparently did not agree with that.
We spoke with Josie Johnson's family after the verdict today.
Ken Johnson, Victim's Brother: "I think this essentially huge. I think it sends a message to motorists that if they strike, injure or kill a cyclist that there is a consequence, and I think that's great progress."
Richard Johnson, Victim's Father: "When you see a bicyclist, you just say, 'I'm gonna take this one really carefully.' And if it means slowing down and letting the bike move ahead, even though you're late for your appointment, that's what you do. You let the bike move ahead until you have lots of clearance.
The Deseelhorst family declined to comment today as they left the courtroom. During the course of the trial we learned that Elizabeth Deseelhorst has surrendered her license. She faces up to a year in prison.
×
Most recent Utah stories