Estimated read time: 2-3 minutes
This archived news story is available only for your personal, non-commercial use. Information in the story may be outdated or superseded by additional information. Reading or replaying the story in its archived form does not constitute a republication of the story.
PROVO -- A man with a lengthy criminal history in Utah County escaped Wednesday from Utah Valley Regional Medical Center after being picked up by Springville police.
Officers working another case saw Wade Leon Willis, 31, getting in a car with a woman and recognized him from prior cases, police said. When a check showed he was wanted on a federal warrant for a probation violation, they pulled the car over and arrested him.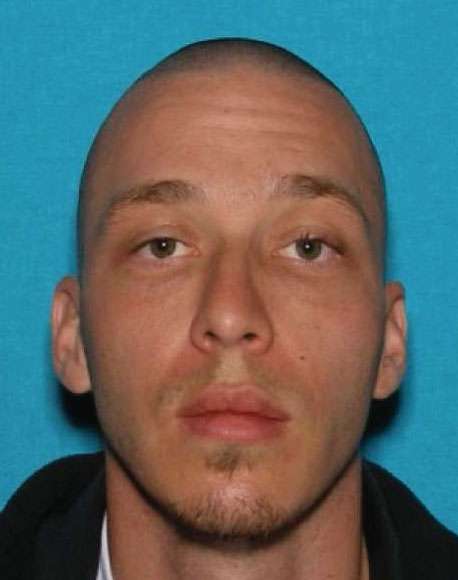 After officers seized guns he was carrying, Willis "began to act as if he were having some type of seizure," police said.
Wills was taken to UVRMC emergency room, where doctors started to perform tests. At some point, Willis was allowed to go into a restroom. There, he removed ceiling tiles and accessed a catwalk system to escape from the hospital, police said. Surveillance footage showed him walking away.
Springville Police Lt. David Caron said the officers should not have left Willis alone. "They thought they were close enough," he said. "They thought they could see or hear what he was doing."
Willis is 5 feet 9 inches tall and 140 pounds, with hazel eyes with very short brown hair.
A hospital spokeswoman said access to the emergency room was briefly restricted, but the hospital was not placed on lockdown.
Provo Police Sgt. Scott Jensen said officers were investigating tips that a girlfriend may have picked up Willis in a car and taken him to Orem to meet friends, although he did not know if it was the same woman who was with him earlier.
Willis was armed when arrested and had been listed "armed and dangerous" by federal authorities, police said.
This was not his first escape from Springville police. In 1998, when he was arrested for stealing a 12-pack of beer, he pried open the window of a patrol car and fled on foot, according to court documents. He was convicted of escape from official custody, a third-degree felony.
Willis has several other prior felony convictions, including drug possession in West Valley City in 2009, drug possession in a correctional facility in Utah County in 2003, burglary and theft in Spanish Fork in 2003 and possession of a dangerous weapon in Spanish Fork in 2000.
He also pleaded guilty to a federal weapons charge in 2004 after a probation officer found guns and drugs in his mother's bedroom, court documents say. He was released from federal prison in July after serving most of a 92-month sentence.
According to court filings in that case, Willis was a known gang member whose criminal record extended back to 31 juvenile convictions, including six felonies.
At his sentencing, he told a judge he was battling heroin addiction: "Every time I start using drugs I lose my job, I start stealing things or whatever to get drugs and break the law."
Anyone with information on his whereabouts should call local law enforcement.
E-mail: pkoepp@desnews.com
×
Most recent Utah stories