Estimated read time: 3-4 minutes
This archived news story is available only for your personal, non-commercial use. Information in the story may be outdated or superseded by additional information. Reading or replaying the story in its archived form does not constitute a republication of the story.
Sammy Linebaugh ReportingToday, December 21st, is officially the first day of winter and the longest night of the year. It also will be declared Homeless Person's Memorial Day. Governor Jon Huntsman and other public officials will attend a candlelight vigil at Pioneer Park tonight to honor the dozens of homeless men and women who died while homeless in 2005.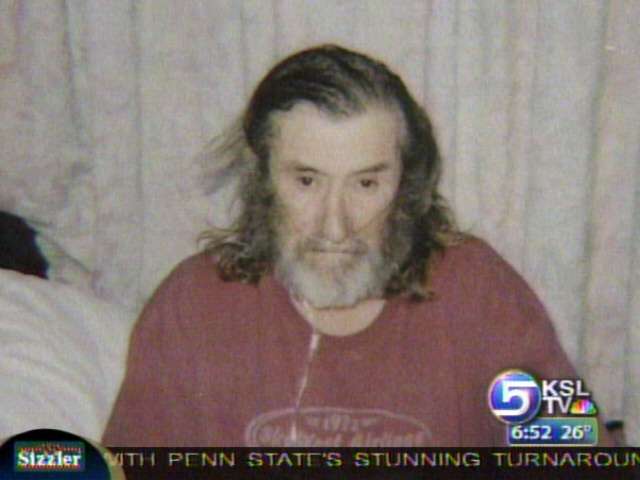 Forty-two is the number of Utah homeless men and women who died in 2005. It surprised even doctors at the Fourth Street Clinic, who day to day, care for hundreds of Utah's homeless.
Statistically, according to the clinic, 65% of Utah's homeless are men; 35% are women. The number one cause of death is acute and chronic illness. The median age of death for Utah's homeless is 51, compare that with the average life expectancy nationwide these days of 77.
They are young and old, ranging in age from 23 to 71. The oldest of them all was a Frenchman named Antoine Oyharcabal. He left France and his family in his late teens in the 1950's, chasing his American dream to Utah.
At first glance Antoine Oyharcabal is the image of homeless. But keep looking and picture a cowboy, a man even ten years younger, atop a horse herding cattle and sheep.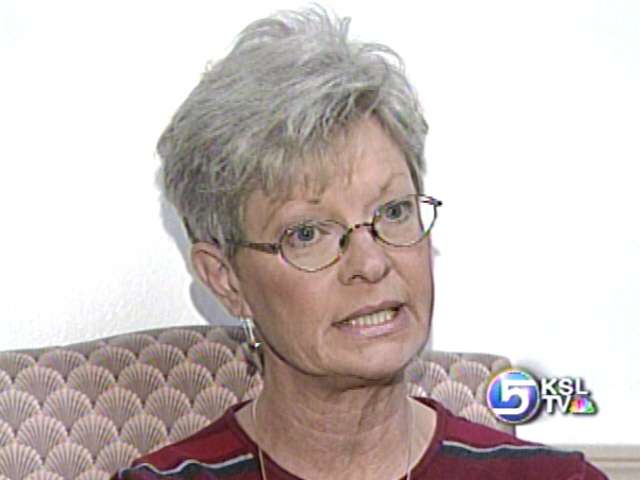 Ellen Berg, Heritage Avalon Eastridge Nursing Home: "The bosses fought over him because his friends described him as being strong as a mule. They said they loved him because he would work 15 hour days and never break a sweat."
Ellen Berg met Tony, as she calls him, in January of this year, when this picture was taken, long after his ranch days were over. He arrived at the Heritage Eastridge nursing home with pneumonia, complicated by emphysema.
Berg is in charge of admitting new residents.
Berg: "He looked scary, he was a rough-looking character."
The Frenchman had been living on Utah streets for the past decade, but something about him made Berg ask more questions.
Ellen Berg: "He was just very interesting, very educated, read the newspaper every day, he spoke four languages fluently."
He told her about his days as a ranch hand. 40 years he spent herding cattle and sheep in Utah and Wyoming, his work ethic earning him a green card. For 40 years he paid taxes.
Ellen Berg: "I said, 'No, you're entitled to some social security income, you paid taxes, you're entitled to it,' and he had no idea. He had been homeless for ten years and he didn't need to be."
With Berg's help, in April of this year Antoine Oyharcabal received a lump sum social security check for 5-thousand dollars, with the promise of 750 dollars each month thereafter, enough to get him his own apartment.
Berg: "He didn't need hangings on the wall. If he couldn't eat it, read it, wear it, he didn't want it. He didn't need it."
Berg helped him get a bank account, a debit card, took him grocery shopping. In his wallet he kept a picture of a suit he someday hoped to buy. But three months after settling into his own place…
Ellen Berg: "He was sitting at his table writing letters to his family and writing a grocery list and he must have had a massive heart attack and died right at the kitchen table."
She remembered then, his wish.
Ellen Berg: "He wanted to get a nice suit so that he could go to church and be presentable. That was very important to him. He was a very spiritual man, and so we buried him in a very nice suit. I look at what I gained from him. If you look hard enough there really is beauty in everyone."
Antoine is one of 42 men and women who will be memorialized tonight at the candlelight vigil at Pioneer Park beginning at 5:30.
×
Most recent Utah stories