Estimated read time: 2-3 minutes
This archived news story is available only for your personal, non-commercial use. Information in the story may be outdated or superseded by additional information. Reading or replaying the story in its archived form does not constitute a republication of the story.
Gene Kennedy reportingIf you're flying in the next week, prepare for new security measures. TSA will put them into effect starting tomorrow.
There are some who are not happy about the timing of this: New security measures beginning three days before Christmas. TSA says that it had to be done and they didn't pick the timing. It takes Congress months to approve these measures and this just happens to be when they take effect.
Nonetheless, they will impact all of us during one of the busiest times of the year.
Christmas has its' traditions and here's one for the 21st Century: The holiday rush ritual. Over the next ten days, you can expect security lines with half hour waits.
Today in terminal one…
"We're doing good, everything's smooth right now. having fun"
But they may not be having fun starting tomorrow. TSA begins a new security measure, what's called "refined pat-downs."
Earl Morris, TSA Federal Security Dir.: "What we're doing is extending pat-downs from the waist, down to the ankles, and also to the wrists. Unless it is clearly something we can see, whether it is shorts or a skirt or something of that nature."
Add to that, more random screening.
Earl Morris, TSA Federal Security Dir.: "What it means is there will continuously be someone in the secondary screening line. In other words, even if you don't alarm as you go through the metal detector, there is a possibility that you will be referred to secondary screening."
All the more reason to get to the airport early, up to an hour and half to two hours in advance.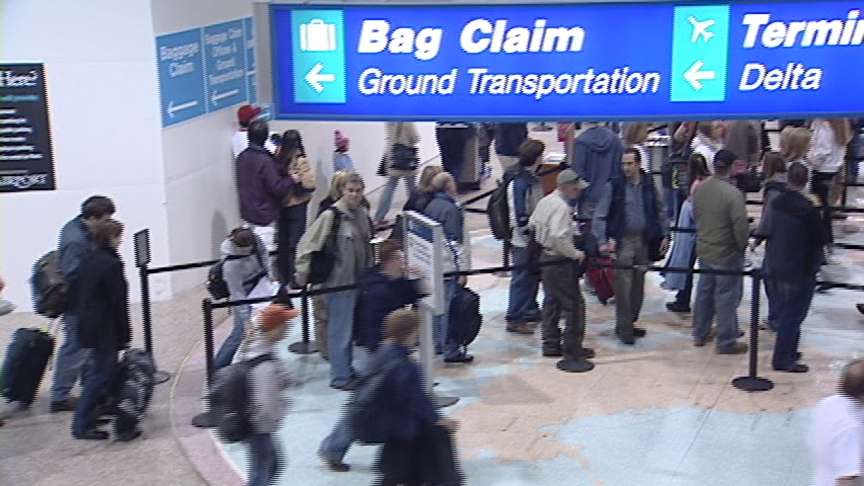 Some tips to speed up the security process: Arrive at the airport early, the typical rule of thumb is an hour before any domestic flight, but you may want to add a half hour to that; also, do not wrap gifts or overpack bags; before you go through security, double check your pockets, bags and carry-on luggage to make sure you did not inadvertently pack prohibited items, like knives or scissors.
×
Related links
Most recent Utah stories