Estimated read time: 2-3 minutes
This archived news story is available only for your personal, non-commercial use. Information in the story may be outdated or superseded by additional information. Reading or replaying the story in its archived form does not constitute a republication of the story.
Sandra Yi Reporting"It's good to know who she is and hopefully she'll be brought to justice."
Police have arrested a woman suspected of stealing from elderly care facilities and hospitals. The woman is accused of stealing employees wallets and purses. She went unnoticed because she often wore scrubs and posed as a health care worker.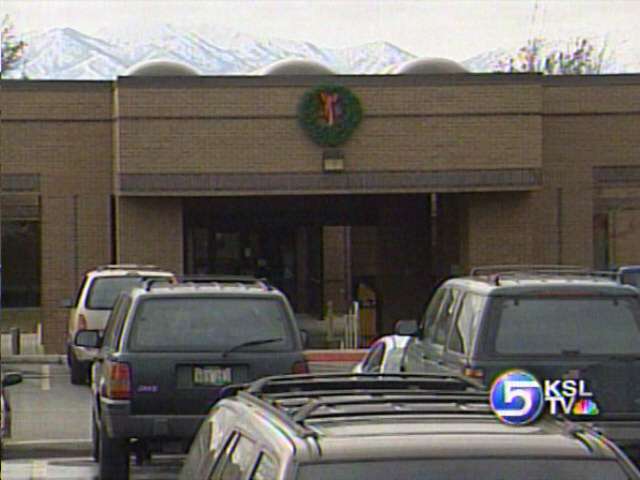 Since police announced that they were looking for a suspect in these cases, employees at care centers and hospitals have been on alert. It was nurses at a rehab hospital in Sandy that confronted the woman and got a partial license plate number before she got away. That was also the case at an assisted living center nearby.
Brad Skinner: "We're just excited that they actually know who she is."
Brad Skinner reacts to the news of the arrest of the burglary suspect. Skinner is the administrator of the Wentworth Assisted Living Center in Sandy. The suspect hit the facility twice.
Brad Skinner: "Yeah, that was kind of the scary part is that she was bold enough to come back."
Her latest visit was on December 17, just two weeks after she was there posing as a hospice nurse.
Brad Skinner: "Well, she came in the main entrance and actually signed in as though she were here to see someone."
This time someone became suspicious. An aide attempted to follow the woman out, asking who she was. The suspect continued to her car and left. Nurses at another hospital also confronted the woman a week before. Police say the suspect even pushed one of them as she was trying to get away.
Investigators linked the information to Tracy Soules.
Sgt. Mitch Howard, Sandy Police Dept.: "Not only is she victimizing individuals, but she's going into these places where we have care workers taking care of the elderly and sick, and she's victimizing them."
Police say Soules is behind a string of thefts in the Salt Lake Valley. Surveillance video shows her at the West Valley Cultural Celebration Center, where she allegedly stole a wallet. Police say she has a history of such crimes.
Police believe Soules was after credit cards, cash, and checks, supporting a drug habit. She was arrested a few months ago for burglary. She has been booked into the Salt Lake County Jail.
×
Most recent Utah stories