Estimated read time: 1-2 minutes
This archived news story is available only for your personal, non-commercial use. Information in the story may be outdated or superseded by additional information. Reading or replaying the story in its archived form does not constitute a republication of the story.
John Hollenhorst ReportingWhen we were kids, most of us dreamed that Christmas would never go away. Well, a St. George man found a way to make that dream come true.
Terry Schramm, St. George: "Well it's supposed to be a village, but it looks more like a city to me now."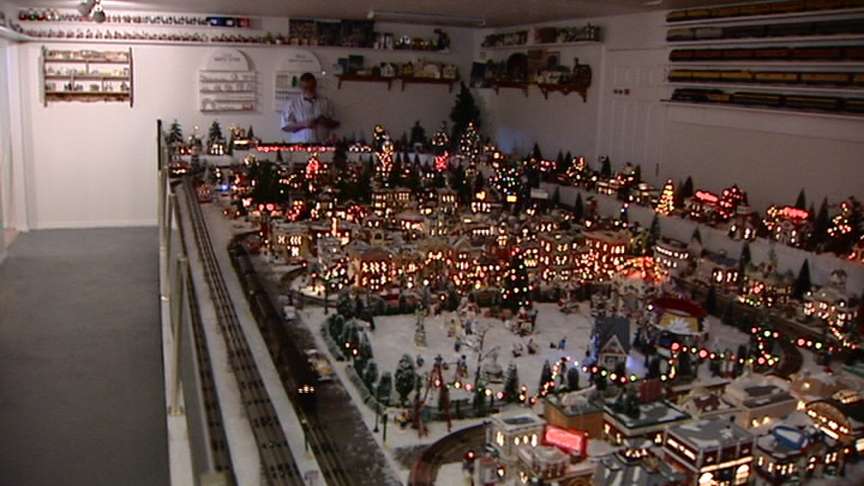 A city where it's always Christmas. About 1,000 square feet, filling up pretty much all of Terry Schramm's basement.
Terry Schramm: "Well, I've been a collecta-holic every since I was a child. This is my latest obsession."
It all began 17 years ago when Schramm's wife made what he calls 'a big mistake'. She took him to a Christmas store."
Terry Schramm: "And we saw these buildings on display and we bought four of them cause we thought it would make a nice Christmas display."
Then he started buying more and more, until he achieved a sort of Christmas-collect-aholic Nirvana.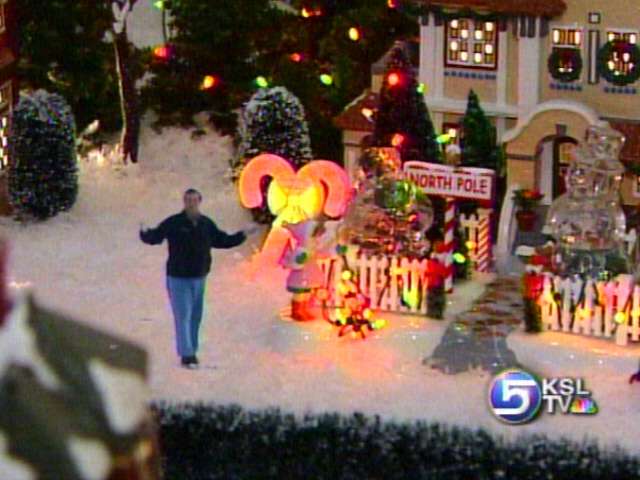 Terry Schramm: "There's 340 lighted buildings. There's over a thousand people that live in the village. We average anywhere from five to 800 people that come to the house every Christmas to see the trains. Mainly it's a stress reliever for work and stuff. You know you come home, bad day at work, you can get into this and, you know, relieves a lot of stress. I've had a lot of people say they wish they could shrink down and go and live in the village."
So, with the magic of Christmas and of photographer Bob Greenwell, here we are in permanent Christmas land!
Terry Schramm figures he's spent over 100,000 dollars on his collection, but he doesn't want to add it up because he doesn't want his wife to know how much it is.
×
Most recent Utah stories