Estimated read time: 2-3 minutes
This archived news story is available only for your personal, non-commercial use. Information in the story may be outdated or superseded by additional information. Reading or replaying the story in its archived form does not constitute a republication of the story.
Ed Yeates ReportingAs of today, Salt Lake area EMTs and paramedics will be carrying a new synthetic blood compound that could keep trauma patients alive, even after they've lost a lot of blood. This is something first responder teams here have not had before, but they will now keep them ready for use on trauma patients.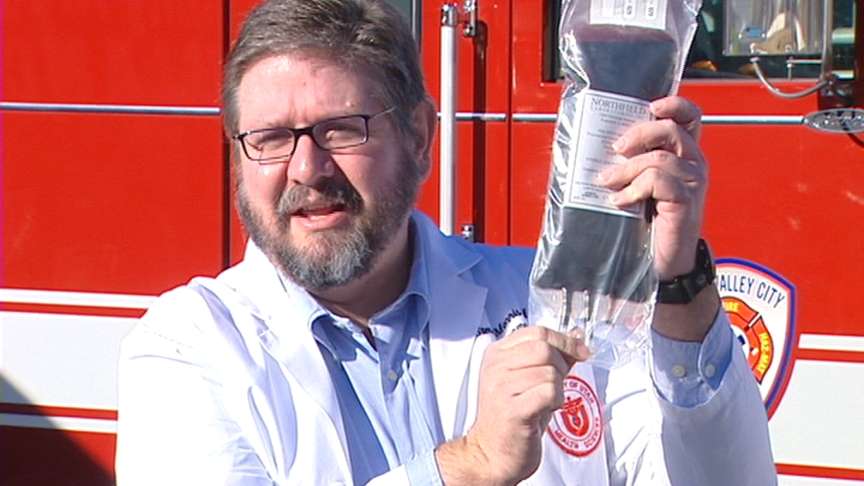 Inside blue coolers this substitute for human blood, called PolyHeme, can be massively infused into a patient who's lost a lot of blood. It's a chemically modified version of hemoglobin, which is in real blood, but which in this product has some distinct advantages.
Todd Allen. M.D., LDS Hospital Trauma Research: "It's universally compatible. You don't have to worry about the type or the cross which takes time in the hospital."
For a patient who is slipping fast, PolyHeme simply can do what whole blood can, but which is often not immediately available.
Stephen Morris, M.D., U of U Hospital Trauma Director: "The hemoglobin in PolyHeme can transport oxygen from the lungs to the body tissue, similar to the red blood cells."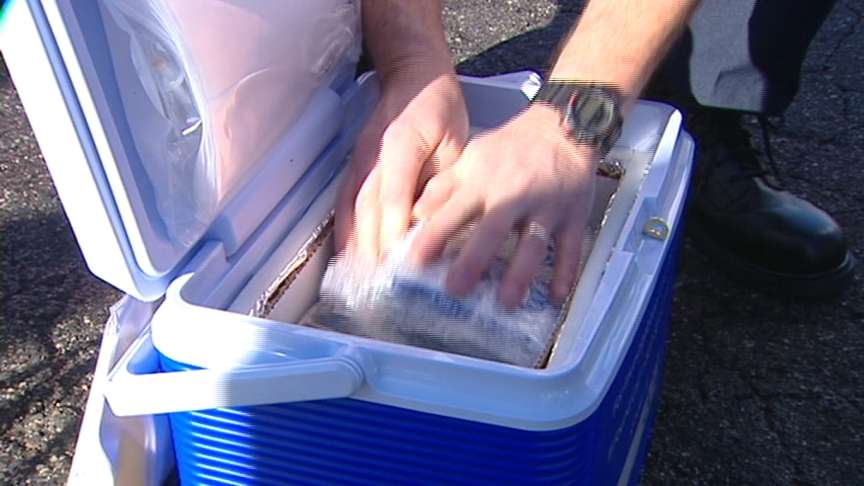 So Utah's two trauma centers, the University of Utah and LDS Hospitals, will join in a one year study of Polyheme, along with fire departments in Salt Lake City, West Valley City, Sandy, and Park City.
Capt. Joe White, West Valley Fire Department: "This will give us a tool that will be able to immediately start to take care of these patients."
Once in transport inside the ambulance, patients would remain on the synthetic blood both there and after they arrive at the hospital, a total of twelve hours. Trauma patients agreeing to participate will get either the PolyHeme or a saline solution, which is the current standard of care.
The FDA will be watching the results here and at 20 other trauma centers; so will the Department of Defense.
Dr. Morris: "G.I.'S in the battlefield, the Department of Defense is extremely interested in this as well. And we'll have to see if this is something that would be useful to them also."
Those living in these areas who do not wish to participate can get a colored bracelet to wear or hang from their vehicle.
×
Related links
Most recent Utah stories