Estimated read time: Less than a minute
This archived news story is available only for your personal, non-commercial use. Information in the story may be outdated or superseded by additional information. Reading or replaying the story in its archived form does not constitute a republication of the story.
OGDEN, Utah (AP) -- A Weber County pastor also known as the rapper Pastor Soulja has pleaded guilty to a pair of rape charges stemming from his sexual relationship with a 16-year-old parishioner.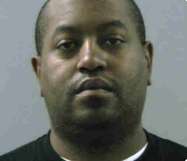 The Standard-Examiner of Ogden says Aaron Witcher entered the pleas Wednesday in 2nd District Court.
The 38-year-old Witcher now faces two life prison terms when sentenced on March 23. In exchange for the guilty plea, Weber County prosecutors dropped six other rape charges.
Witcher is well-known as a Christian hip-hop singer. Before his November arrest he worked at Crosswalk Christian Training Center in Roy and the Genesis Project church in Ogden.
Defense attorney Greg Smith says Witcher wants to apologize to his victim, her family and his church. He says Witcher believes he has "let God down."
(Copyright 2011 by The Associated Press. All Rights Reserved.)
×
Related Stories