Estimated read time: 2-3 minutes
This archived news story is available only for your personal, non-commercial use. Information in the story may be outdated or superseded by additional information. Reading or replaying the story in its archived form does not constitute a republication of the story.
Jed Boal ReportingWhen the earth moves in Utah, we know it. We know it because of a seismic network that had its beginning at the University of Utah 100 years ago today.
Most of us know there's earthquake activity on the Wasatch Front; many have felt tremblors, and earthquake preparedness is a reality. A lot of that knowledge we owe to James E. Talmage, who originated earthquake recording in Utah, June 29, 1907.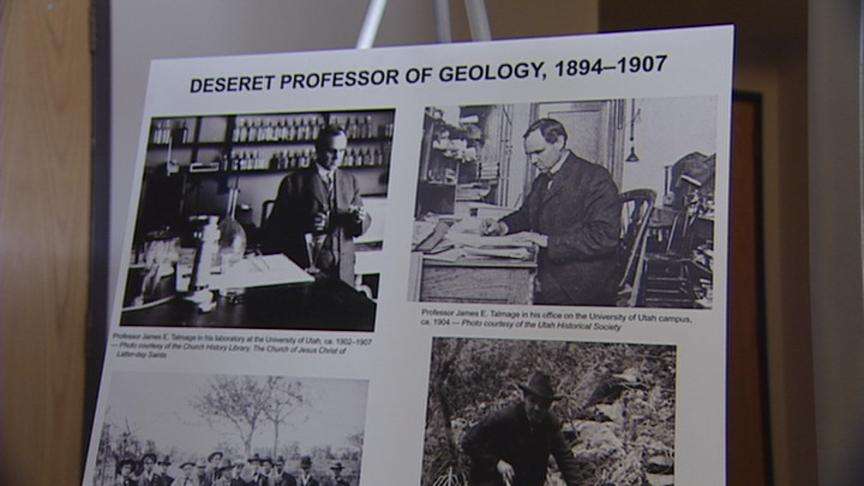 Dr. Walter J. Arabasz, director of the University of Utah Seismograph stations, said, "He was an incredible scientist, certainly objective and intent on making measurements. If you want to ask a question, the way to answer it isn't by waving your hands and speculating, it was by going out and getting information and making measurements."
The university and the state today honored Talmage as a pioneer in his field. Talmage was quoted in the Deseret Evening News that day, "The equipment is the most sufficient thusfar set up anywhere, and one of the best ever installed anywhere in the world. That's what we like to say at universities, we are the best."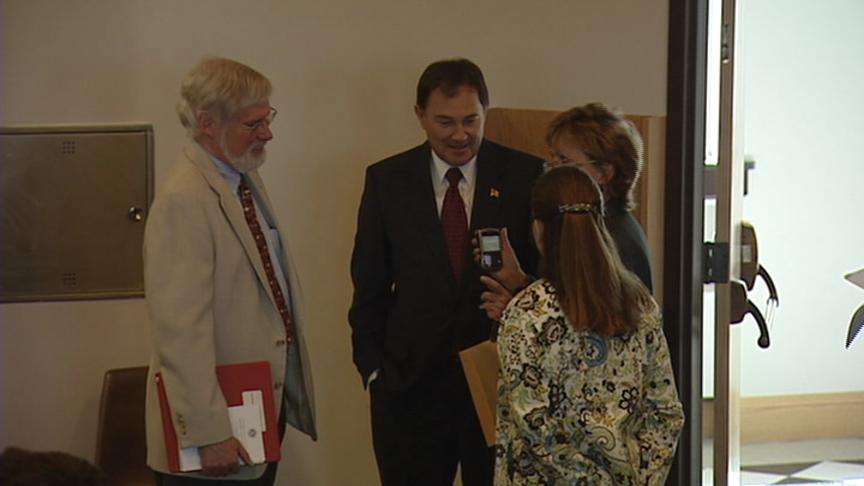 A recording drum is all that's left of that first seismograph. It recorded on smoked paper, movement that was registered on a pendulum."
Today quakes are measured electromagnetically. After the first seismograph, it wasn't until the 1960s that a network of stations recorded seismic activity around the state. Digital recording started in 1981, and by 2002, the University of Utah Seismograph Stations measured earthquakes in real time.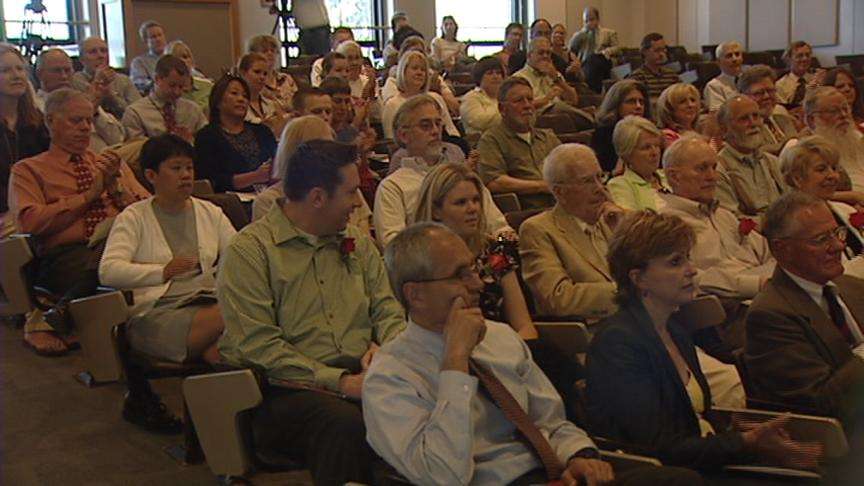 Dr. Arabasz said, "The infrastructure for seismic monitoring might well not be here had it not been for that chain."
The Seismograph Stations move to the Kennecott Earthquake Information Center in the Frederick A. Sutton building when construction is complete in February 2009. The Wasatch Front today is wired: When an earthquake hits, information is processed quickly. This could lead to earthquake warnings, even predictions, and Talmage might be impressed.
James E. Talmage also served as University President and as an apostle for the LDS Church.
×
Most recent Utah stories