Estimated read time: 2-3 minutes
This archived news story is available only for your personal, non-commercial use. Information in the story may be outdated or superseded by additional information. Reading or replaying the story in its archived form does not constitute a republication of the story.
Tonya Papanikolas ReportingIt's now one week until Christmas and Hanukah and shoppers are out in force. Retailers expect shoppers to buy more than they did last year.
Shoppers seem to be spending more this year. The National Retail Federation expects holiday sales to increase six-percent over last year, reaching almost 440-billion dollars.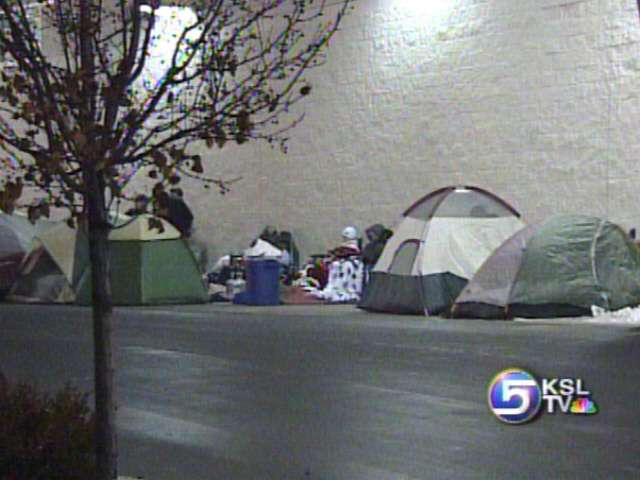 Anne Criswell, Holiday Shopper: "A lot of shirts that say Salt Lake City. We have a niece so we found little shirts and stuffed animals for her."
At the Gateway, stores say they've been consistently busy all month, and they're looking forward to this next week.
Brooke Orvis, Brighton Collectibles: "I think this week will probably be our busiest week. This weekend was the start of it and I think it will keep going all the way 'til Saturday."
The busiest shopping day of the year is usually the last Saturday before Christmas. This year it falls on Christmas Eve, but stores are still ready for a crowd.
Employees can easily tell you their hottest items.
Amanda Lang, Brookstone: "It is definitely in my opinion the best massager we have for your feet, your ankles, Achilles tendon, calves."
Brookstone touts its I-squeeze leg massage chair, a digital photo album, and wireless portable speakers. At Brighton Collectibles customers love their luggage collection, jewelry and purses.
Brooke Orvis: "Each Brighton handbag has its own little signature design on it. It also coordinates with jewelry and watches."
Another hot item is gift cards. The National Retail Federation says customers will spend 88 dollars this year, on average, buying them.
Many customers say they don't always know what they're shopping for.
Dan Risch, Holiday Shopper: "Probably most of the time I don't really have a good idea and I just wander around."
Often that means the customer will end up buying more in the long run.
Fewer people are relying on credit cards this year to buy gifts. Debit cards are the most popular form of payment. And the most popular gifts are books, music, DVDs, video games, clothing and toys.
One of the hottest Christmas gifts is in such short supply some people had to camp out overnight to get it.
Several dozen people finally got to pile into Best Buy early this morning with tickets to buy one of 33 XBox 360's available.
The store took roll call every hour so they couldn't leave, and even Salt Lake police came by through the night to check the line.
Most of them started standing in line early yesterday afternoon, but some waited more than 24 hours in the cold. They say it was worth it though.
By the way, Salt Lake was not the only place with an XBox line this morning, there was also a wait in Minneapolis.
×
Most recent Utah stories