Estimated read time: 2-3 minutes
This archived news story is available only for your personal, non-commercial use. Information in the story may be outdated or superseded by additional information. Reading or replaying the story in its archived form does not constitute a republication of the story.
Ed Yeates Reporting Researchers in Utah and Pennsylvania have identified what could be the most significant skin color gene yet discovered. The finding could have some far reaching effects on how we perceive the differences between people, and more.
In the wake of this newest collaborative study at Penn State Medical Center and the University of Utah, people who still tend to make such a big deal about skin color may have to re-evaluate where they're coming from.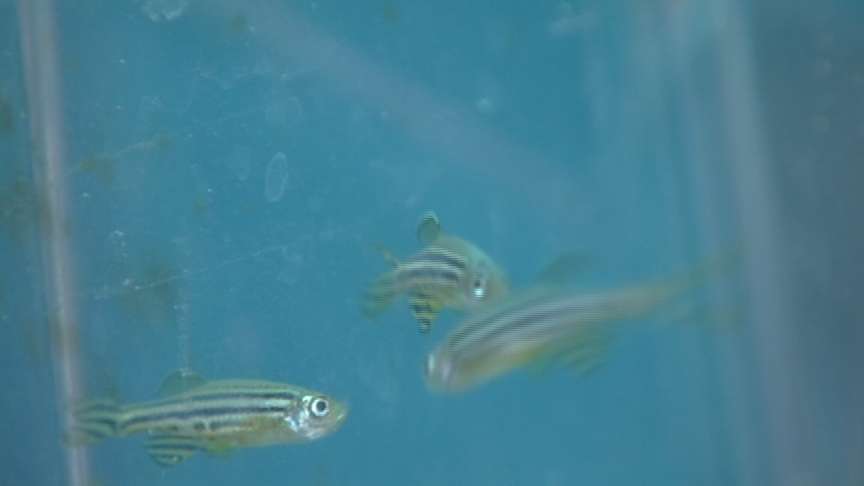 Within our body chemistry, researchers have now found that just one amino acid in one gene helps decide whether your skin is lighter or your friend's is darker.
Dr. David Grundwald, University of Utah Human Genetics: "Pigment normally is captured and accumulated in vesicles, little packages, and this gene is involved in the creation of those packages."
Part of the team even reviewed evolutionary changes -- how this gene, interacting with others, has created so much variation in skin color. Perhaps, as one theory suggests, lighter skin in European climates may have allowed bodies to absorb more vitamin D in the absence of a tropical sun.
But again, using zebra fish from a unique U of U lab, the essence of this study really shows the simplicity of the pigment chemistry. And it's the same whether in these tiny fish or in a cat, a dog, or us in all our arrogance.
Dr. Grunwald: "And they seem to get along just fine and interact without any inhibitions, despite differences in color and pigmentation."
The discovery may also help researchers better understand the overall mechanism that breaks down in skin cancers like melanomas. One researcher even suggests there might be ways, perhaps, to modify color without damaging the skin in tanning parlors.
The Penn State and U of U research has been a collaborative effort for the past eight years.
×
Most recent Utah stories