Estimated read time: 1-2 minutes
This archived news story is available only for your personal, non-commercial use. Information in the story may be outdated or superseded by additional information. Reading or replaying the story in its archived form does not constitute a republication of the story.
Samantha Hayes ReportingThis time every year KSL asks for your Quarters for Christmas and we are always touched by the response from the community, but sometimes there is a particularly special story of giving to this charity.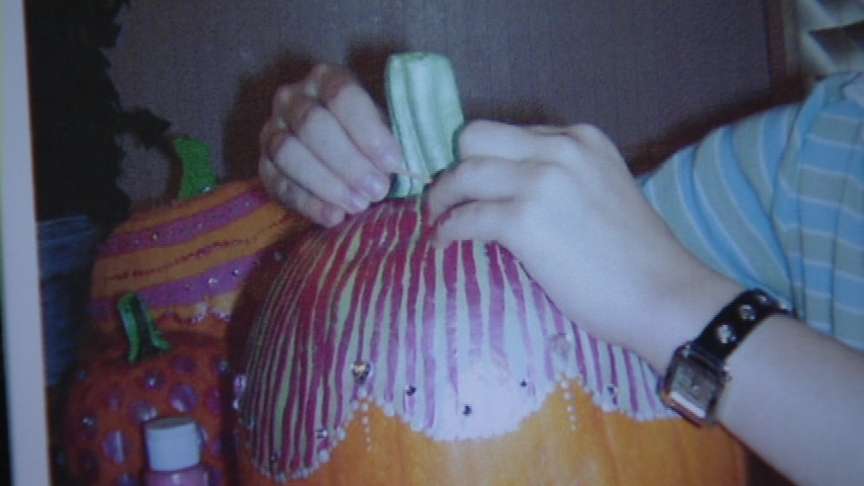 Because Quarters for Christmas uses every penny to buy shoes for children who don't have any, it's always special when the donation itself comes from a child. At Jazmyn Hall's October piano recital she made music and a little money.
"We thought it would be neat, always thought it was a great charity."
But when you are 12-years old, your funds are limited. So Jazmyn used her talents as a musician and an artist, and painted pumpkins.
Jazmyn Hall: "I told my plan in the middle of the recital. If anyone would like to buy one for five dollars, all the money will be donated to KSL's quarters for kids fund and they buy shoes for kids who don't have them. As soon as I was done, they went like that, they were gone!"
Twenty-eight pumpkins sold at five-dollars a piece. Some folks even paid a little more. She received $160 for those efforts. Then she came all the way from Vernal to donate the money.
Jazmyn Hall: "We've done a lot of fundraisers at our school, but this has stood out to me more than anything."
And it will certainly stand out to the children who did not have shoes to wear. Jazmyn says her effort reflects the theme of her favorite song, "You Raise Me Up." She also thanked her family for helping decorate those pumpkins.
×
Related links
Most recent Utah stories