Estimated read time: 2-3 minutes
This archived news story is available only for your personal, non-commercial use. Information in the story may be outdated or superseded by additional information. Reading or replaying the story in its archived form does not constitute a republication of the story.
SALT LAKE CITY (AP) -- A Utah prisoner accused of killing a corrections officer during a medical appointment tried to shoot a fast-food employee at the end of a high-speed chase with police but the weapon didn't fire, authorities said.
Documents filed to support the arrest of Curtis Allgier show there could have been more victims Monday after guard Stephen Anderson was shot in the head with his own gun while alone with the inmate at a University of Utah clinic.
Inside an Arby's restaurant, Allgier held the gun in the air and ordered customers and employees to the floor, Salt Lake City police Det. Mark Knighton wrote.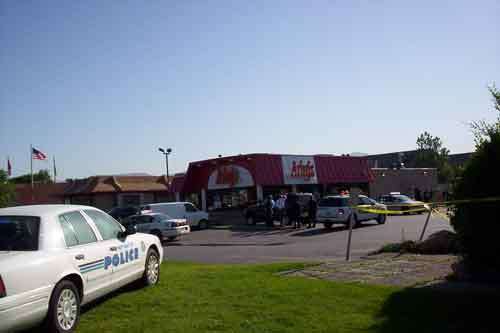 Two employees tried to wrest the weapon away, but Allgier pointed the gun at one and pulled the trigger, the report states. "The gun had a malfunction and didn't fire," Knighton wrote. "Allgier then hit both employees with the gun."
A 59-year-old customer then snatched the gun from Allgier during a struggle. He was subsequently captured by police while hiding in a manager's office at the Arby's.
Anderson, 60, was killed while accompanying the multi-tattooed white supremacist to a clinic for an MRI on his sore back.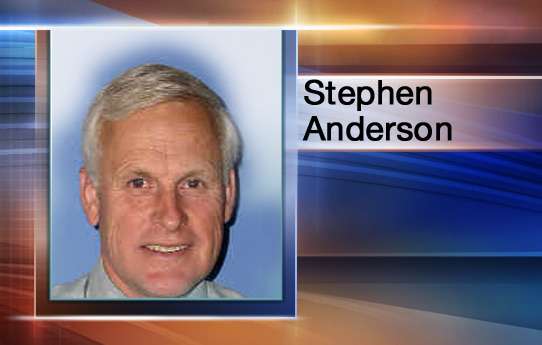 The 22-year Department of Corrections employee was shot while trying to prevent Allgier from escaping as he changed back into his prison clothes after the procedure, according to Knighton's report.
Allgier fled the clinic on foot, carjacked a Ford Explorer and led officers on a 100 mph chase that ended at Arby's on the west side of the city.
Formal charges are likely this week, said Robert Stott, spokesman for the Salt Lake County district attorney's office.
Allgier was being held without bail for investigation of eight charges, including aggravated murder, which carries the death penalty. It was not known if he had an attorney.
Business resumed at Arby's at 6 a.m., less than 24 hours after Allgier's capture. An employee said the restaurant needed some fix-ups after police finished their investigation but the repairs were made quickly.
A spokeswoman for Arby's Restaurant Group Inc. in Atlanta called the events a "senseless tragedy." "Our thoughts and prayers are with the family and friends of the slain corrections officer," Kathie Coch said in an e-mail. "We are thankful that the injuries to our customer and employee were minor and that they are both doing well."
(Copyright 2007 by The Associated Press. All Rights Reserved.)
×
Related links
Most recent Utah stories