Estimated read time: 2-3 minutes
This archived news story is available only for your personal, non-commercial use. Information in the story may be outdated or superseded by additional information. Reading or replaying the story in its archived form does not constitute a republication of the story.
SALT LAKE CITY -- It can be tempting to feel sorry for ourselves when we are dealt a trial or struggle in life. But an attorney with the Utah Attorney General's Office hasn't let his wheelchair keep him from accomplishing remarkable things.
What is... Spinal muscular atrophy?
Spinal muscular atrophy is a genetic disease that attacks nerve cells, called motor neurons, in your spinal cord. These neurons communicate with your voluntary muscles - the ones you can control, like in your arms and legs. As you lose the neurons, your muscles weaken. This can affect walking, crawling, breathing, swallowing and head and neck control. -National Institute of Neurological Disorders and Stroke
Steve Mikita has never taken a step in his life, never felt the weight of his body on his feet, never experienced the feeling of running. But that doesn't mean he's hasn't taken bigger strides than most people ever do.
He's just done it all sitting down.
"I always knew that yes, life would have its challenges and its inequalities," he said. "But at the same time, it has a great deal of meaning and beauty and opportunities to serve and love."
Mikita lives with spinal muscular atrophy, a condition that has deteriorated his muscles. But as an assistant attorney general for Utah and a graduate of Duke University and BYU, it's rarely his disability people remember -- it's his passion and enthusiasm.
Who is... Steve Mikita?

For the past 28 years Steve Mikita, who has has spinal muscular atrophy, has been a lawyer for the Utah Attorney General's Office. He now represents the Division of Services for People with Disabilities (DSPD) and the Office of Public Guardian (OPG).
"I have been given certain talents and skills that others do not have and it's one of my missions while I am still on this earth to bring voice and protections and opportunities to individuals who a lot of society still ignores, neglects and marginalizes," Mikita said.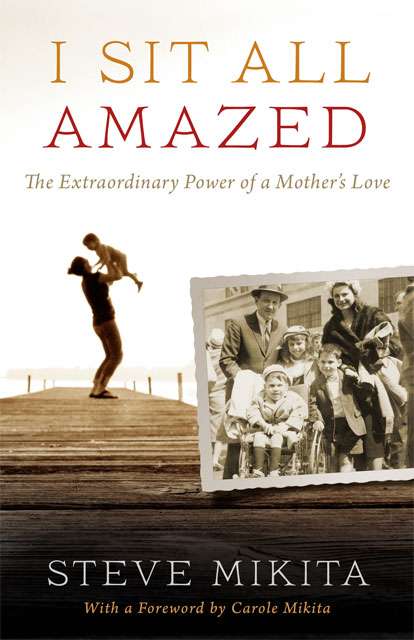 He tirelessly represents the state agencies that help people exactly like him and many who are much more vulnerable -- Utahns with disabilities. What he lacks physically, he more than makes up for intellectually.
It's a skill Mikita says he learned from his loving parents.
"That instilled in me hope and faith and resolve and a spirit of tenacity that no muscle could ever give me," he said. "I was given a sense that my life meant something to someone and that my life had a purpose. I needed to focus on that which I could do and not feel sorry for myself for what I could not do."
All of us have challenges, Mikita says. His are just more visible.
He suggests focusing on our abilities, rather than our disabilities.
"Let's start reconstructing our lives and our future around what you do have, not what you've lost," he said.
Steve is the brother of KSL's own Carole Mikita. He was honored by the Utah Attorney General's Office with the Lifetime Achievement Award in 2007.
Mikita also authored a book that was just released called, "I Sit All Amazed." It is now available at Deseret Book.
E-mail: jstagg@ksl.com
×
Related links
Most recent Utah stories