Estimated read time: 5-6 minutes
This archived news story is available only for your personal, non-commercial use. Information in the story may be outdated or superseded by additional information. Reading or replaying the story in its archived form does not constitute a republication of the story.
SALT LAKE CITY -- After Yvette Rodier Evans was shot in the head, she spent the next six years in and out of hospitals with surgeries and other medical procedures. And that, she said, was the easy part.
"Emotionally, I think I'm still doing it. I think I'm still in the process (of recovering)," she said Monday.
---
When [the victims]get out of the hospital and get to someplace safe, that's when it starts getting terrifying. You realize how close you were to death. You kind of just replay it.
–Yvette Rodier Evans
---
If there is anyone who might have an idea of what Arizona Rep. Gabrielle Giffords and the other victims of the horrific shootings in Tucson are going through, it's Rodier Evans.
In 1996, when Rodier was 18, she and her friend Zach Snarr drove to the top of Little Dell Reservoir on a first date to take pictures of the moon. While they were taking photos, a truck pulled up and a man got out.
Just a few moments later, with hardly any words exchanged, the man opened fire, shooting and killing Snarr. He then shot Rodier in the head, the bullet grazing her skull.
But then, with Rodier already lying on the ground, alive but pretending to be dead, blood streaming from her face, the man reloaded and shot several more times.
"What I think is so interesting between the two shootings is that this man reloaded, like the guy who shot us. So these are really evil people who are taking time to bring extra ammunition and put more bullets into a gun or more magazines into a gun and want to kill people so desperately, it's just terrifying," Rodier Evans said.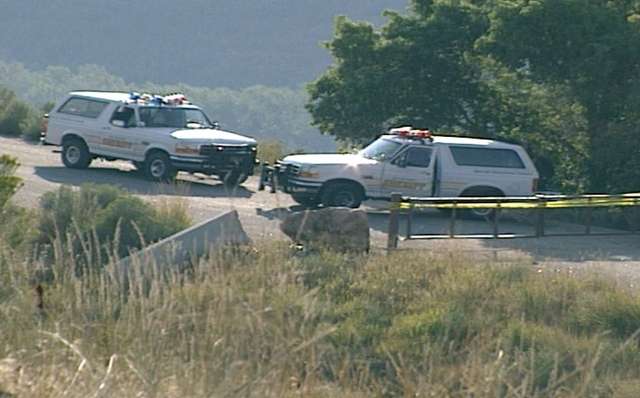 After the man left, Rodier crawled for about 200 yards up a hillside to the main road to wait for a car to pass by that she could flag down for help.
Jorge Benvenuto, who was 19 at the time of the shooting, was later arrested, convicted and sentenced to life in prison without parole. To this day, Rodier Evans will not say Benvenuto's name.
Although she says emotionally she is still recovering, Rodier Evans has used her story to help other victims of violent crimes. Her story has been featured on many national news programs.
Today, Rodier Evans, who obtained her law degree from the University of Utah, is the victim advocate and pro bono coordinator for the Utah Crime Victims Legal Clinic. She speaks around the country at conferences and to other victim advocate groups.
When she heard about the Arizona shootings, Rodier Evans immediately thought of the wounded survivors, especially those who may not get as much public attention as the Congresswoman.
"It's those other people that are kind of going to be the behind-the-scenes victims," she said. "That's who I'm really thinking about."
Related:
Right now, she says the victims and their families are likely feeling complete shock and wondering how they are physically going to make it through their ordeal.
"Then when they get out of the hospital and get to someplace safe, that's when it starts getting terrifying. You realize how close you were to death. You kind of just replay it for the next ... years, for years you replay it in your mind," she said.
For her, the tragic shootings of Snarr and herself are something she replays in her mind every day, though not always on purpose.
"The actual shooting, it was someone else's actions. But every day it's a part of me," she said. "I remember everything that night. ... I can tell you every detail still."
Once the Tucson victims go home from the hospital, each person will recover in their own way. But the important thing for families of victims to remember is to be there for them, rely on each other to get through the rough times and give their loved ones a sense of safety, Rodier Evans said.
"That's one of the things that's been hard for me, or what I've wished for, is that Zach was alive so that I could look at Zach and give him a hug and say, 'You know how this feels and wasn't this scary?'
Related:
"Right now their safety is gone. They don't have any sense of trust or safety anywhere. So be aware of little things. If they ever, or when, they go into a grocery store again, have two people on each side or plan ahead about how that's going to work for them."
Each victim will discover what works best for them for recovery, she said.
Some of the hardest days now for Rodier Evans are anniversaries, such as Snarr's birthday.
"I don't feel like emotionally I'm over it. It's just in a different place for me," she said.
In her case, Rodier Evans said she didn't mind the intense media coverage her story has received because it's nice to be remembered. She believes all the victims of the Tucson shooting will feel the same way.
All of their lives, she said, have now been changed forever. But they don't have to let their shootings define who they are.
"Their lives just changed and they didn't have any control over it, and especially that sweet 9-year-old girl. I'm just so saddened for her loss and what the community lost," she said.
Rodier Evans also says she was amazed at how the doctors were able to work with her head wounds and put a metal plate on her skull. For that reason, she's also optimistic for the Arizona shooting survivors.
-----
Story compiled with contributions from Pat Reavy and Jed Boal.
×
Related stories
Most recent Utah stories
More stories you may be interested in