Estimated read time: 2-3 minutes
This archived news story is available only for your personal, non-commercial use. Information in the story may be outdated or superseded by additional information. Reading or replaying the story in its archived form does not constitute a republication of the story.
Sam Penrod ReportingThere was a wide scale search today for a West Valley man who has been missing for two months now. This week the first clue into his disappearance was found.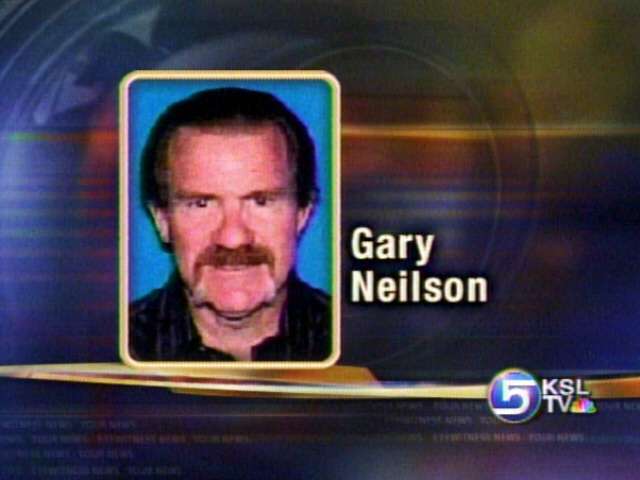 Gary Neilson's pickup truck was found Tuesday in a remote part of Tooele County. Today searchers, family and friends spent the day looking for some answers into what has happened to him.
Search teams spent today looking in this area of Tooele County, near Lookout Pass, for 62 year old Gary Neilson, who has been missing since October 11th.
Sheriff Frank Park, Tooele County: "We looked Wednesday, we looked Thursday, and today a large number of people and dog teams are out searching, searching for anything we can find. It's a tough place to search because of the vastness. We have done some very good grid searchers, where the pickup truck was found."
The discovery of Neilson's truck on Tuesday by a hiker is the first clue for his family about where to look for him.
Norm Neilson, Missing Man's Son: "Now at least after all this time, we have some geographical location to search, up until now, how many directions can a guy go?"
Police say Neilson's truck appeared to have been there for a long time. Detectives say there has been no activity in his bank accounts or on his cell phone since he disappeared.
Norm Neilson, Missing Man's Son: "It's completely out of his character to just up and leave without letting somebody know or leaving a note, anything like that, it's totally out of his character."
Police are looking at all possibilities, including foul play or that Neilson wanted to disappear. Now volunteer searchers are hoping they can find more clues into what happened.
Sheriff Frank Park, Tooele County: "Without the number of people, it makes it more difficult to take people from their homes and families this time of year, it's a little bit tougher, but we appreciate their efforts."
Today was the last planned search by law enforcement in the area, but detectives are still following up on leads from the truck, hoping to find some answers.
×
Most recent Utah stories