Estimated read time: 2-3 minutes
This archived news story is available only for your personal, non-commercial use. Information in the story may be outdated or superseded by additional information. Reading or replaying the story in its archived form does not constitute a republication of the story.
Sam Penrod reportingIt has been a busy day for UHP troopers. Soon though, several familiar faces in the Utah Highway Patrol will be retiring.
A new state law changing retirement benefits is the primary reason so many are retiring. A total of 30 Utah Highway Patrol troopers will be retiring in the next week. In all, hundreds of years of experience on the force will be lost.
Retirement parties are happening almost every day now for veteran Utah Highway Patrol troopers.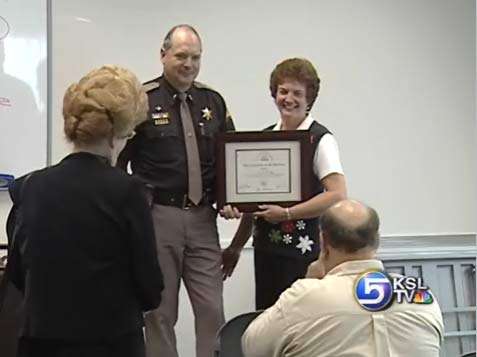 This week, Lt. Ken Peay, head of the Utah County section office was honored for 29 years as a UHP trooper.
Lt. Ken Peay, Utah Highway Patrol: "It's been the greatest thing in my life, I've made the best friendships imaginable and it's been a great organization to work for"
Sgt. Paul Mangelson, Utah Highway Patrol: "It's going to be a big change in my life, i have been doing it for almost 39 years."
Also retiring is Sgt. Paul Mangelson based in Nephi, who has the most seniority of any trooper currently on the force. He's earned a reputation as a trooper who has a nose for illegal drugs.
Sgt. Paul Mangelson, UHP: "Many years ago, I investigated an accident that involved drugs and three people were killed in it and I decided at that time that maybe I could make a difference."
Mangelson has made a difference over the years with numerous drug busts. Two years ago he busted a truck with 300 pounds worth of cocaine, with a street value of 30- million dollars!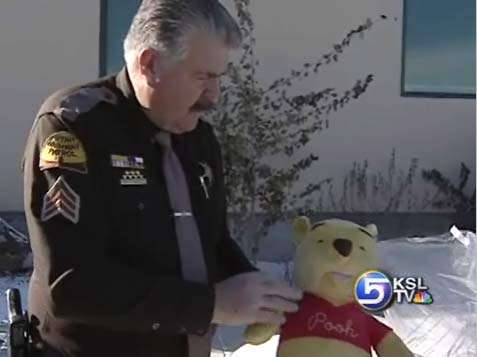 Mangelson says in his 39 years he has seen it all. Last week, a stuffed bear stuffed full of methamphetamine. Today, it's a smaller bust, a man with cocaine and marijuana.
Sgt. Paul Mangelson, UHP: "Lots of people using cocaine, meth to stay awake so they can drive long distances, "
Mangelson says fighting the drug problem will be a battle for other troopers in the future.
Sgt. Paul Mangelson, UHP: "It's been going on for years and years and will keep going on as long as people are buying it."
Of course, this is just two of the 30 Troopers retiring who each have their stories from their careers.
The Highway Patrol is recruiting new troopers, but certainly they will have big shoes to fill.
×
Most recent Utah stories