Estimated read time: Less than a minute
This archived news story is available only for your personal, non-commercial use. Information in the story may be outdated or superseded by additional information. Reading or replaying the story in its archived form does not constitute a republication of the story.
Another night of extreme cold is what's in store for Utahns. Meteorologist Dina Freedman puts a positive spin on some negative temperatures.
Which freezes faster, cold or hot water? Fun with the Mpemba Effect and learning different explanations for why or why not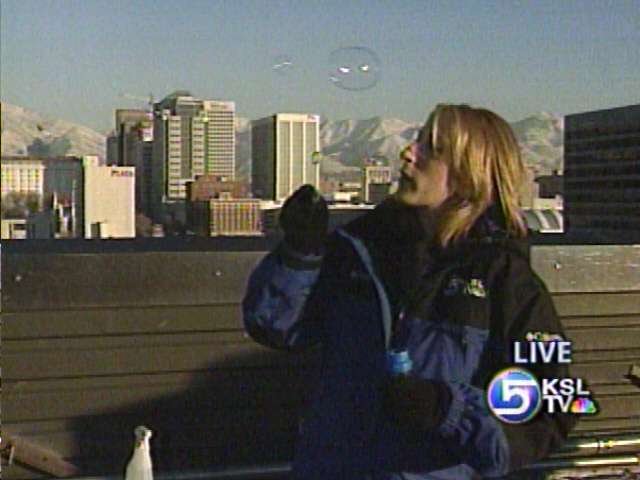 More on how to demonstrate the Mpemba effect of hot water freezing faster than cold water. Click here for more.
Will bubbles fly differently with cold or warm bubble solution? Click here for the experiment.
Freezing water balloons. Will the rubber peel right off? Add food coloring to make for colored ice or use different shaped balloons. Click here for the experiment
Indoors: Make pennies fly
Inflate balloons inside a bottle!! Learn how cold air contracts and warm air expands
×
Most recent Utah stories