Estimated read time: 2-3 minutes
This archived news story is available only for your personal, non-commercial use. Information in the story may be outdated or superseded by additional information. Reading or replaying the story in its archived form does not constitute a republication of the story.
Deanie Wimmer Reporting What were once considered "extreme" athletic competitions in Utah are becoming more mainstream. We discovered that just by looking at the numbers of people entering events.
How many people can really bike 200 miles, or compete in an iron man triathlon? Enough that hundreds, even thousands of people are filling the registration limits within days.
Just a few years ago, Becky Clements thought she'd do something drastic and compete in a marathon. Now she's running 50 mile ultra-runs.
"I thought, hmmm, what can I do, what other adventure is out there? What can I do to push myself a little bit harder?" Becky said.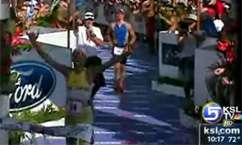 She's like a growing number of Utahns who are pushing themselves and the notion of a challenge to the limits. Triathlons, marathons, 200-mile cycling competitions are filled to capacity within days of opening registration.
While volunteers fill race bags for this weekend's 175 mile Wasatch Back Relay, organizers speculate why their numbers double each year.
Dan Hill said, "There aren't any lion hunts anymore. This is an adventure for people."
Athletes and organizers also believe society's changing from organized sports to individual events.
Tanner Bell told us, "People went and watched team sports. Now people are more active, they want to be participating in these events. So that's starting to change."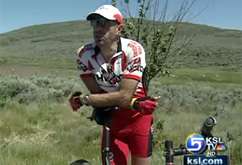 In the Endurance 100 mountain bike event -- which also grows 40 percent each year -- organizers agree, competitors are looking for the next big challenge.
Boris Lyubner explained, "It's not about competing with somebody else. It's about achieving, putting your personal goals, and that's what drives people."
It drives them to pound the pavement with a new intensity.
"It's a lot of fun," Becky Clements said. "I really enjoy it, as crazy as that sounds."
Many of these events offer "sprint" or shorter-distance competitions and relays, where people compete as a team. So another theory is, average athletes can get hooked on the event, and eventually progress to the big leagues.
×
Most recent Utah stories