Estimated read time: 2-3 minutes
This archived news story is available only for your personal, non-commercial use. Information in the story may be outdated or superseded by additional information. Reading or replaying the story in its archived form does not constitute a republication of the story.
Deanie Wimmer reporting Some new data shows Utah's massive efforts to improve student reading skills are paying off.
What we recently found should encourage parents even more.
It's been almost two years, since then Governor Olene Walker launched a campaign urging every parent to read to their children 20 minutes a day.
We set out to find if it's made a difference.
"Pull out your mystery books."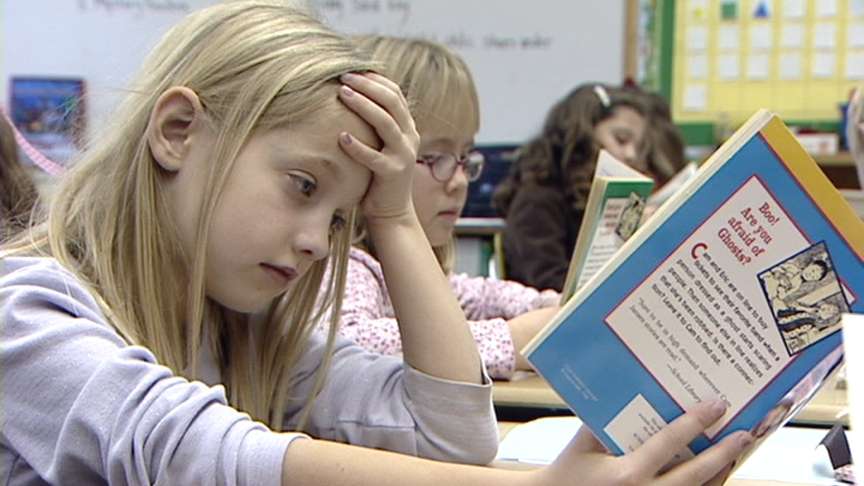 There's more reading going on at Highland Park Elementary and students eagerly show the evidence.
Ellie Leikem, Student: "This is my reading calendar."
Every student has a calendar with their timed reading assignment. Their parents have to sign off each week.
Ellie Leikem, Student: "Ellie has read every Sunday through Thursday through November for at least 20 minutes. "
Zakary Wankier/student: "I usually read more than 20."
Schools all over Utah have tried several strategies like the calendar to meet the statewide goal of every child reading at grade level.
Many teachers believe reading in class and at home has boosted performance.
Laura Wheeler, Teacher: "Dramatic results. Because whatever skills or ideas that we work on at school, when a child reads independently at home, it gives them a chance to practice."
But state administrators wanted real data to show the millions invested in reading is really paying off. Independent researchers audited test scores and called the results, "encouraging."
31 of Utah's 40 school districts, for example, met their reading goals for kindergarten, some for the first time.
Here in the Salt Lake District, they've seen test scores grow across the board.
Sharon Adamson, Salt Lake City School District: "It's one, two or three points on a mean score which is exactly what you want to happen."
Educators stress it's early in their efforts, but they're eager to build on these gains in reading.
Sydney Stephens, Student: "There is just so many books to read."
Another area teachers see an impact, though there's no evidence, they think the 20 Minutes a Day campaign has caught on with pre-school parents, and kids are coming to school better prepared.
×
Most recent Utah stories