Estimated read time: 2-3 minutes
This archived news story is available only for your personal, non-commercial use. Information in the story may be outdated or superseded by additional information. Reading or replaying the story in its archived form does not constitute a republication of the story.
Sandra Yi ReportingA West Valley man has been missing for two months, with no sign of him until now.
Capt. Tom McLachlan: "This is the first major thing that's come up in the case."
Gary Lamont Neilson disappeared from his home October 10th. There were no leads, until yesterday. Neilson's truck was found, in the west desert. Police hope this lead will help solve the case. They admit they have a mystery on their hands.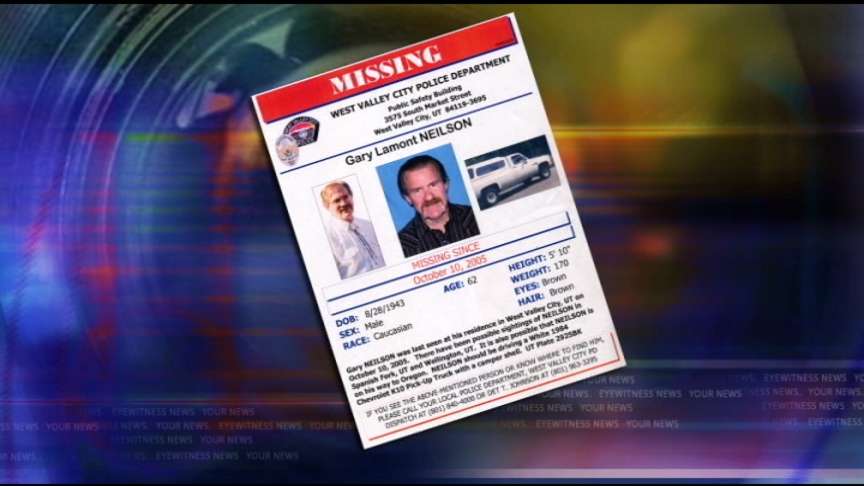 Search teams comb a remote area in Tooele County for 62-year old Gary Neilson after a hiker found his truck, abandoned near an area known as Lookout Pass.
Capt. Tom McLachlan: "It's very remote, quite rugged."
And potentially dangerous for someone unprepared for the climate.
Capt. Tom McLachlan, West Valley City Police Dept.: "From what we know, he took no camping gear when he left. He just had normal, everyday clothes on for the weather."
Police say Neilson's coat and hat were in his truck. They also found his glasses in the glove box.
Capt. Tom McLachlan: "We can still hope, but it appears the truck has been there for quite some time."
Possibly as long as two months. There's no sign of foul play, but investigators aren't ruling it out.
Capt. Tom McLachlan: "We've been monitoring his bank records, his cell phone records, all of that, and there's been absolutely zero activity."
It's puzzling for police and Neilson's family.
Capt. Tom McLachlan: "Understandable, the wife's very upset, but it's nice to know something. But where the truck is located and the circumstances around it, it tends to lead you to believe the outcome is not going to be good."
Police say it's possible Neilson just doesn't want to be found, but they've found nothing to support that theory. If you have any information, call West Valley City Police.
×
Most recent Utah stories