Estimated read time: 2-3 minutes
This archived news story is available only for your personal, non-commercial use. Information in the story may be outdated or superseded by additional information. Reading or replaying the story in its archived form does not constitute a republication of the story.
Brooke Walker ReportingThe cold temperatures came as a rude awakening for many people, particularly for those who may be used to a warmer climate. In September, dozens of evacuees from New Orleans came to Utah looking for shelter. This week, they got their first winter welcome.
Here in Utah this fluffy white stuff is a regular visitor, it just comes with the territory. But for some, this week was a brand new experience.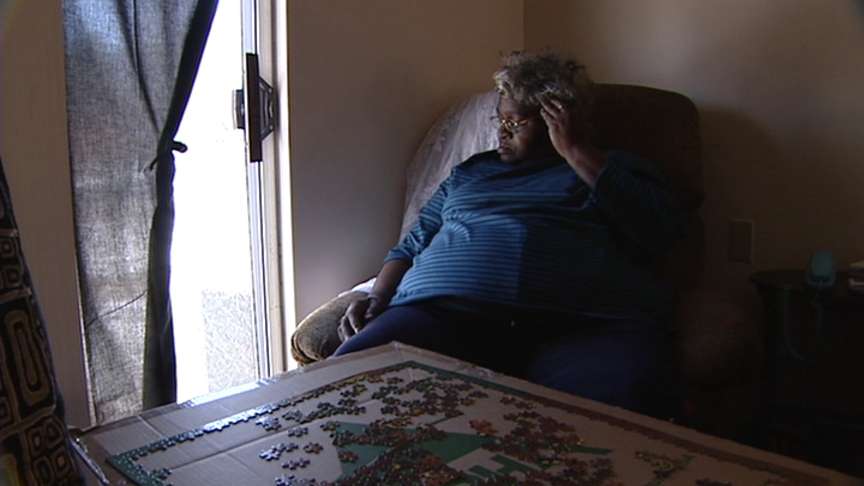 Barbara Martin, Hurricane Evacuee: "First time I was scared when I first saw the snow. I didn't go outside or nothing."
For Barbara Martin life's a little different now.
Barbara Martin: "I started calling everybody telling them the snow, it's out here, the snow is out here!"
Martin relocated to Utah after Hurricane Katrina destroyed her home in New Orleans. Government aide and family help allowed her to settle in Ogden. The hurricane brought a lot of life changes and when the mercury made its drastic drop this week, more changes came.
Gone is the iced tea.
Barbara Martin: "Hot apple cider, yes ma'am. I have cocoa and plus the ladies in the building they gave me a coffee pot. I stay warm. Yes."
And the wardrobe now comes in layers.
Barbara Martin: "I went and bought coats and bought some boots and man, I went and bought some long johns, because I need those long johns to stay warm."
But no complaints and no excuses.
Barbara Martin: "I'm a tough cookie. I can take it."
Martin has taken the trade all in stride
Barbara Martin: "It a great big difference 'cuz out there we walking around in t-shirts and sandals and shorts and sandals. Out here we look like snowmen (laughs)."
And while the snow is not her weather of choice, she's just glad to call Utah home.
Barbara Martin: "Looking up at the mountains and looking at all that snow up there, it's really awesome out here."
Martin's first big winter adventure comes next week; she's hitting the hill and going sledding.
×
Most recent Utah stories