Estimated read time: 1-2 minutes
This archived news story is available only for your personal, non-commercial use. Information in the story may be outdated or superseded by additional information. Reading or replaying the story in its archived form does not constitute a republication of the story.
Sandra Yi reportingWest Jordan police are looking for the driver of a car who hit a man working in a construction area.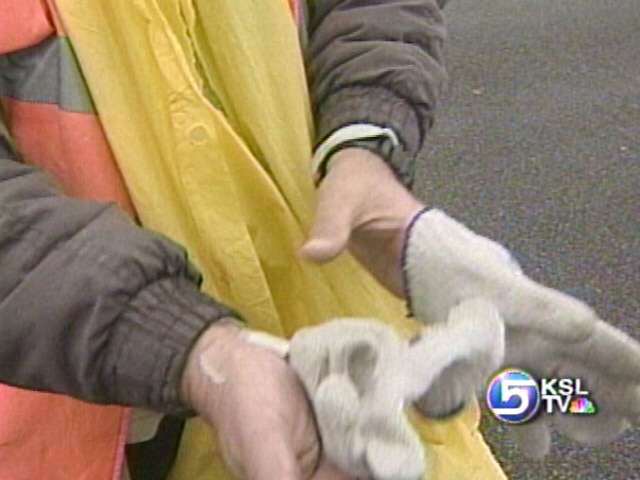 The man wasn't seriously hurt, but police say the driver intentionally hit him.
7800 South near Gardner Village (about 1000 West). A stretch of the road is closed because of construction, but not everyone is paying attention to the "Road Closed" signs.
Jack Thiessen's hands are scratched up and his plastic poncho torn after an SUV clipped him and forced him to the ground.
Thiessen is a flagger, which means he controls traffic and keeps the closed areas clear.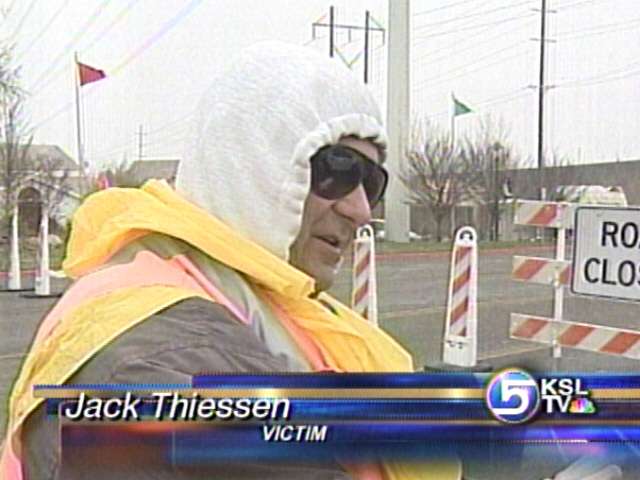 This afternoon a man started to move the cones on one end of the road. Thiessen approached the man and warned him that there was a hefty fine for moving the barricades. The man said he didn't care and would pay the fine. He then drove off, clipping Thiessen.
Jack Thiessen, Victim: "Basically, I got turned around and thrown to the ground. Lost my balance is what I did. I just braced myself with both my hands. The commuter people who are really impatient, they just want to get through as quick as they can. Thirty to 60 seconds is too long for them to wait in their minds."
Thiessen tried to get a license plate number, but could not see any visible on the car. Police are looking for a late model middle to larger size SUV, grey in color, possible a Ford Explorer or Nissian Pathfinder with tinted windows.
Police say because the driver intentionally hit the flagger, the driver could be charged with aggravated assault. If you have any information, please call the West Jordan Police.
×
Most recent Utah stories