Estimated read time: 2-3 minutes
This archived news story is available only for your personal, non-commercial use. Information in the story may be outdated or superseded by additional information. Reading or replaying the story in its archived form does not constitute a republication of the story.
John Daley ReportingDwayne Baird, Salt Lake City Police Dept.: "This was a situation where this woman apparently made her way to Utah for this specific purpose. And that was because she had dreams about delivering documents to President Hinckley."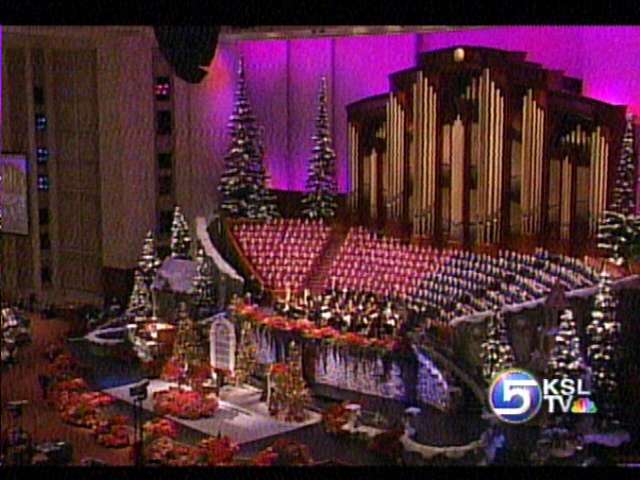 Salt Lake City police credit security for the Church of Jesus Christ of Latter-day Saints for moving quickly, as a Christmas devotional service is briefly interrupted by a woman. Salt Lake City police say the woman who briefly disrupted a packed gathering at the LDS Church Conference Center was headed back to her hometown in Texas after being charged with trespassing last night.
It is a strange story and police say as far as they can tell the woman did not mean to harm President Hinckley, she simply wanted to give him some documents. President Hinckley was at the microphone as the service was just starting when a woman in red, en in the lower part of the screen, charged toward the podium yelling.
"False prophet. Joseph smith was my great great"...(unintelligible)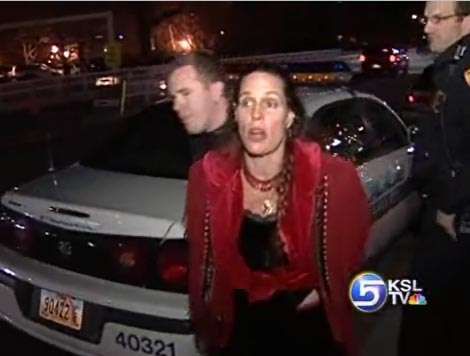 President Gordon B. Hinckley: "My beloved brothers and sisters."
Nate Graham, Witness: "She just ran down there and screaming, 'I'm a descendent of Joseph Smith!' That's about all I caught."
Sgt. Gary Clark, Army National Guard: "And the security stopped her and escorted her off politely and quietly and professionally."
Church security took 44-year old Carolyn Smith into custody and transferred her to police.
Carolyn Smith: "Peace, love, happiness, joy. Let's all join together in love."
Police say she had documents, available on the web, purporting to be missing pages from the Book of Mormon. Smith seemed to have positive feelings about the Church.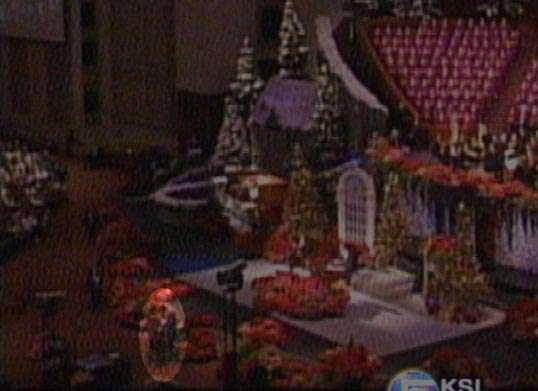 Carolyn Smith: "Helps us rise the kids good, I know that for sure."
Police say the woman is from a small town near the southern tip of Texas, called San Benito.
Dwayne Baird: "We know she's not from here. She's from Texas. She had a flight out this morning and she had plans to be on that flight even prior to this incident."
Police say they don't believe the woman intended to hurt President Hinckley.
Dwayne Baird: "In the investigation that we've done, there was no indication that that was what she intended to do."
They say church security has tightened considerably since a 1993 incident where a man named Cody Judy threatened a Church apostle with a fake bomb.
Dwayne Baird: "Fortunately church security is always on top of these things and much more now since the Cody Judy incident."
There was no comment today from the public relations office of the LDS Church.
×
Related links
Most recent Utah stories