Estimated read time: 2-3 minutes
This archived news story is available only for your personal, non-commercial use. Information in the story may be outdated or superseded by additional information. Reading or replaying the story in its archived form does not constitute a republication of the story.
SOUTH SALT LAKE - Sherry Black was found stabbed to death last week in South Salt Lake.
Black had an outstanding reputation as a book dealer and was known for her honesty and integrity. Friends say she was shocked to learn some books she had purchased had been stolen and the source she purchased them from, according to police, is a gang member.
According to police reports, Sherry Black unknowingly purchased 14 rare stolen LDS books from a gang member, who had a history of making violent threats.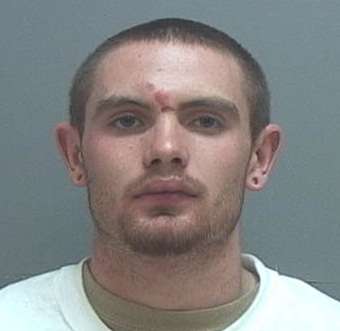 In February of 2009, 20-year-old Lorin Nielsen was arrested and charged with stealing books from his father, a polygamous church president.
He sold them to Sherry Black for $20,000.
The books included a first-edition French Book of Mormon signed by John Taylor with a message to Parley P. Pratt.
In total, the books were worth an estimated $45,000.
When the father confronted Nielsen about the theft, the report states Nielsen warned him that "if he got police involved he will set off a chain of events he's not going to like because he is a member of a gang."
Police reports state Nielsen was affiliated with an Insane Clown Posse, or Juggalos gang and had access to guns.
Black's friend, fellow book dealer, Scott Young, says she told him about the incident, and that she did everything she could to make it right once she learned the books were stolen.
"She was mortified that something like that would happen to her," said Young. "Just that none of us ever want a situation like that."
The police report states she had already sold the French Book of Mormon to another dealer, and returned the rest of the books to police.
South Salt Lake Police have released few details about the murder of Black. Now, after the completion of her autopsy, police have revealed Black was the victim of a particularly brutal attack.
Police don't currently have any suspects in the case, and are working on several leads.
If you have any information, call South Salt Lake Police at 801-840-4000.
Story compiled with contributions from Jennifer Stagg and Paul Koepp.
×
Related stories
Most recent Utah stories