Estimated read time: 3-4 minutes
This archived news story is available only for your personal, non-commercial use. Information in the story may be outdated or superseded by additional information. Reading or replaying the story in its archived form does not constitute a republication of the story.
PROVO -- The story of Scrooge and Tiny Tim takes place on many stages at this time of year, but one production of "A Christmas Carol" is changing young lives.
The timeless message from the life of Ebenezer Scrooge to the world... it's not too late. Young actors at the Heritage School in Provo are taking that lesson into their own lives.
16-year-old Mason Helberg, comes from an acting family. His brother, Simon, stars in the TV hit comedy "The Big Bang Theory". Mason plays Scrooge and hopes someday to join his sibling on television and in film. He wants the audience to feel good about this.
"Just kind of say it wasn't a high school production, but it was kind of like a legitimate one, cause that's what we're going for..."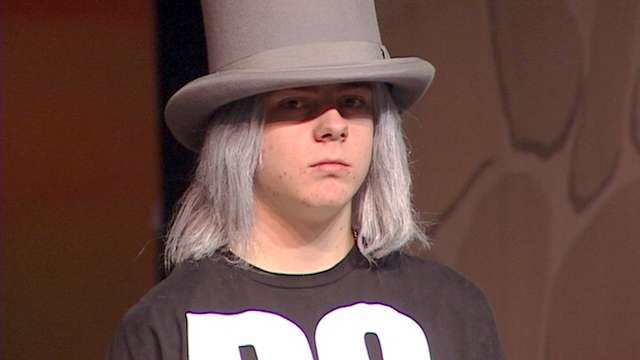 They are all students and also live at the Heritage School, a psychiatric, residential treatment center. They face challenges, schizophrenia, bipolar disorder, recovery from trauma... but here they learn to have hope.
Mariah Sableski, who will complete her course work in ten days when she turns 18 says, "It's never too late to start over. It's never too late to make amends, every moment is a new chance."
Their fearless leader for 12 years now is 80-year-old theatre veteran, Pat Davis.
"There is no better therapy than getting on the stage and forgetting your fears and learning how to project and wanting people to think you're wonderful," says Davis. "This audience will give them a standing ovation, it happens every year and they start to cry."
A Christmas Carol
December 9, 10, 11, & 13
Show times:
- Dec. 9, 12:30 p.m.
- All other shows, 7:00 p.m.
Tickets Information:
- Premium Reserved Tickets: $10
- General Admission Tickets: $8
801-226-4600
The students say that one of the best parts about this production is that they feel like one, big family. Something that not all of them have in real life.
Patty Ruiz, who is 16 muses, "It's a bonding time with everybody, you get to know each other in different ways, see all the talents that all your friends have. It's amazing."
Working on this production and others before it, has helped many focus on what matters and express gratitude.
Randall Fair has been at Heritage for 21 months. At the beginning, it was very difficult.
"For the first ten months, I made the worst of it. Until finally, one day, I realized I've got to get my life on track, I've got to get good grades in school. I know what my goal is in the future, I've got to make it. So, I've just been making the best of it and it's paid off a whole lot. It's one of the things I'm thankful for."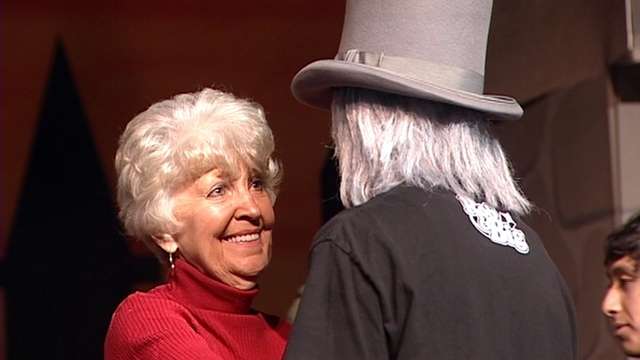 With treatment and support, they will complete their high school educations. Some will receive college scholarships. Here they learn to believe in themselves.
"You're not necessarily going to have a ghost come and tell you what you're doing wrong or show you what you're doing wrong," says Cortney Iriajen, " but there should be a point in your life when you realize you're making mistakes but you can still change it..."
So, this week they sing with enthusiasm about a second chance and believe it's possible.
"A Christmas Carol" runs Friday, Saturday and Monday at the Heritage School in Provo. Monday's performance will be a fundraiser for the Cystic Fibrosis Foundation.
E-mail: cmikita@ksl.com
×
Photos
Related links
Most recent Utah stories