Estimated read time: 2-3 minutes
This archived news story is available only for your personal, non-commercial use. Information in the story may be outdated or superseded by additional information. Reading or replaying the story in its archived form does not constitute a republication of the story.
Courtney Orton & John Daley ReportingThe Utah Division of Air Quality issues a warning of high pollution levels and a health advisory.
A red air quality alert is in effect today for the Wasatch Front counties of Salt Lake, Weber, Davis and Utah counties; that comes about a month earlier than normal.
The ozone levels usually peak during the afternoon rush hour. When it's hot, without much wind, morning pollutants cook in the sun all day and chemically turn into ozone.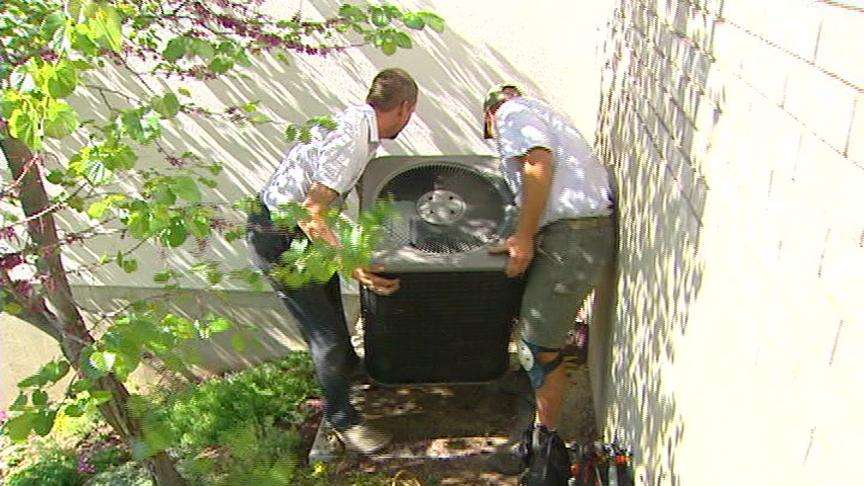 Ozone is beneficial when it's high in the atmosphere, where it helps protect against the sun's ultraviolet rays, but when it gets into the air we breathe it can be dangerous. Bob Dalley, the manager at the Utah Air Monitoring Center, says, "Ozone is an oxidant, chemically and can damage the lung tissue. It can cause a reaction, where if people have asthma or bronchitis, it can trigger those to occur."
Air quality officials say it's not just those with asthma or special sensitivity that need to be aware. They say if you exercise outside, you need to take precautions. "Those that exercise will become sensitive because they breathe faster and they breathe deeper. So it's best not to exercise during the high temperature part of the day, high ozone part," Dalley says.
The red alert is in affect for the next 48 hours. However, there are some things you can do to help the situation. Air quality officials say the number one thing you can do is drive less.
They encourage drivers to take mass transit if possible, pack a lunch and eat in, carpool, and consolidate trips. "The precursors of the ozone come primarily from automobiles with some also from industry, so if we can reduce the emission of the precursor gases during the day then the ozone values won't be as high," says Dalley.
They also encourage drivers to drive smarter. They say if you have several cars, use the newest one. They also say keep your car well tuned and tires properly inflated, and by obey the speed limit.
And if you're going to be outside, go out in the morning or the late evening, and avoid being outside during the middle of the afternoon when ozone levels are the highest.
The state and the power utilities are encouraging consumers to find ways to save electricity. Peak electric demand is during the summer, because we use air conditioners and swamp coolers running. Demand is especially high between noon and 8 p.m.
You can get a three-day pollution forecast and current conditions by going to the link on the right.
×
Related links
Most recent Utah stories