Estimated read time: 2-3 minutes
This archived news story is available only for your personal, non-commercial use. Information in the story may be outdated or superseded by additional information. Reading or replaying the story in its archived form does not constitute a republication of the story.
Sandra Yi ReportingA young woman who lived in Utah has been murdered in North Carolina. Jenna Nielsen was eight months pregnant. Thursday morning police found her body behind a convenience store in Raleigh. Now, authorities are looking for the person who killed her.
Jenna had family in Fairview. When we talked to them, they reminisced about family reunions and seeing Jenna with her kids. They say they have no sympathy for the person who killed her and her unborn child.
Relatives say that's why Jenna Nielsen worked an overnight job delivering newspapers, so she could eventually be a full time mom to 3-year-old Schyler, 11-month-old Kaiden and baby Ethan, who would have been born next month.
"I'm hoping Schyler, the oldest, will be able to remember her, and I want them to know how much their mother loved them and how much she loved her husband Tim," Mellor said.
Her husband called police when Jenna didn't come home from work Thursday morning. Police found Jenna's body behind a convenience store in Raleigh, where she typically made her first delivery. She was partially clothed and lying face down. There was also a lot of blood at the scene. Newspapers were scattered on the ground around her car.
Jim Sughrue, the Raleigh Police spokesperson, said, "If anyone saw something or thinks they might have seen something, detectives need to hear from them right away."
Jenna's relatives in Utah don't have any answers.
Mellor told us, "If she had any money on her, it would just a couple of dollars because she filled those machines that had the newspapers in, so she would take change out of there, so it was basically for nothing."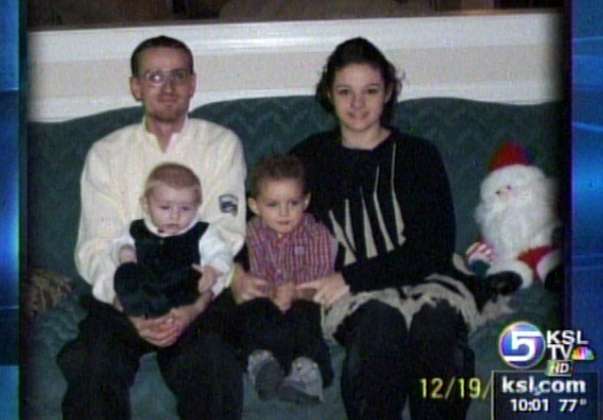 Jenna and her family lived in West Jordan until they followed her dad to North Carolina in August. They say life was just beginning for this young mom. That's hard for them to think about.
"To take somebody so young that has a promising future, that wasn't right," Mellor said.
Jenna's dad, step-mom and her three siblings live in North Carolina. Thursday afternoon they issued a statement, describing Jenna's devotion to her family. They plan to have a service for her here in Utah.
×
Photos
Related links
Most recent Utah stories