Estimated read time: 2-3 minutes
This archived news story is available only for your personal, non-commercial use. Information in the story may be outdated or superseded by additional information. Reading or replaying the story in its archived form does not constitute a republication of the story.
Andrew Adams, KSL Newsradio It's the danger you didn't know you had in your pocket. Hackers in growing numbers are going after cell phones.
You'll be surprised what the bad guys can do and what lengths they'll go to do it. You could be walking down a street, sitting at your desk. It doesn't matter. You're at risk.
Ed McGarr with Senforce Technologies says, "the threat is massive."
David Politis of Politis Communications says, "All the contact names, the addresses, the phone numbers, credit card information, passwords-all of that-you literally can pull all that information, all that data, off the phone."
How do hackers do it? Through Bluetooth technology. If your visibility is turned on, Politis says you're vulnerable. "You can create a piece of software, load it on to a laptop, attach a small antenna to it. It's something that could actually be hidden inside a briefcase or a backpack, and you could snoop."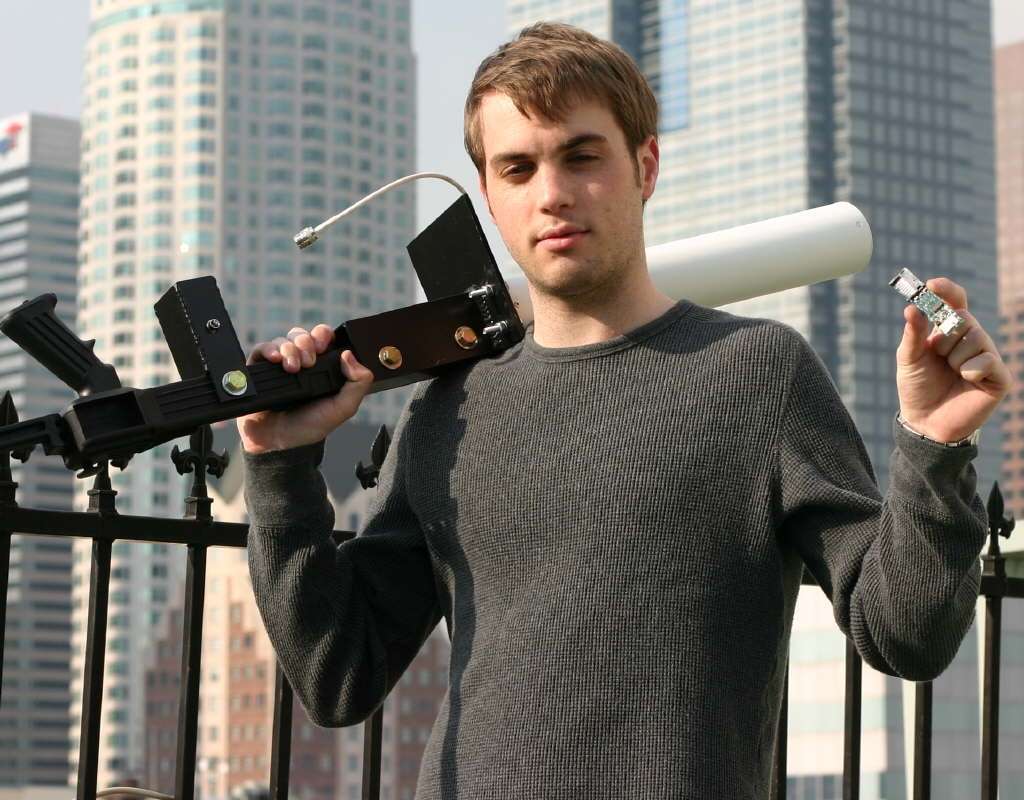 All hackers have to do is walk through an office building, or not. "It looks kind of like a rifle," Politis says, "Basically, it's directional antennae that you can then point at a likely suspect."
Its creators claim they've hacked a phone from as far as a mile away. "There are now over 300 Web sites on the Internet dedicated to teaching people how to, 'crack the code' so you can steal information off a Bluetooth-enabled phone, or how to be able to take over someone's device, and you can do both."
#two
"Disconcerting?" According to McGarr, "It certainly is." He says that's why his company exists: wireless insecurity. "What we do is we give people the ability to create security policies that will help them enforce and secure their computers against wireless breaches," McGarr explains.
There's a market because law enforcement agencies are constantly playing catch-up. Salt Lake City Police Detective Jeff Bedard is barely learning of the problem. "That's not something we've really encountered much of at this point," he says.
Special Agent John Kimble with the Utah Attorney General's Office says, "You know, I would say the technology at the local policing level, and certainly at our level, is limited with regard to responding to a threat like this." Kimble says part of the problem is simply lawmen have to operate within the law, and changing the law takes time. "That goes through a legislative process that could be a year long before it's actually instituted into statute where we can utilize it," Kimble explains.
Patrick Kiernan, who heads up the Cyber Crimes Squad in the FBI's Salt Lake office, seemed to be the most clued in to the threat. "We don't do any work at all … uh, wireless work," Kiernan says. "It is coming this way," he adds.
Law enforcement agents and experts alike are concerned. But with the good guys playing catch-up, their advice is more or less "you're on your own."
×
Related links
Most recent Utah stories