Estimated read time: 2-3 minutes
This archived news story is available only for your personal, non-commercial use. Information in the story may be outdated or superseded by additional information. Reading or replaying the story in its archived form does not constitute a republication of the story.
SALT LAKE CITY -- Our basic knowledge about what makes up all known life on Earth changed Wednesday, and that's a big deal, but does it mean there are other life forms out in space?
It might not be as exciting as discovering little green men on Mars, but NASA did find a new life form that does not share the biological building blocks of anything that lives on the Earth today.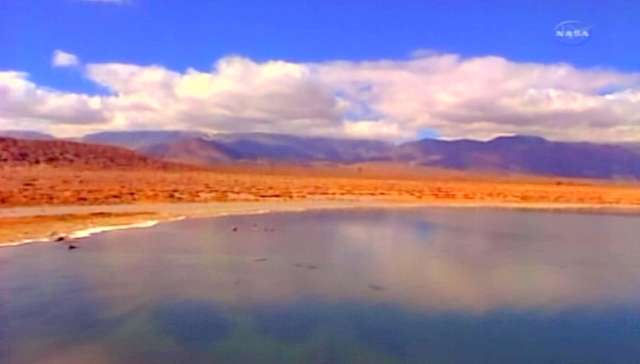 The microscopic organism reveals a great discovery about a key ingredient for life and could help crack the code of extraterrestrial life.
Clark Planetarium director Seth Jarvis said, "You have essentially revolutionized the understanding of the chemistry that supports life."
We watched the NASA revelation with Clark Planetarium staff and Jarvis. NASA scientists discovered bacterium GFAJ-1 in the harsh environment of California's Mono Lake.
Felisa Wolfe-Simon of NASA's astrobiology institute calls it a microbe doing something different than life as we knew it.
"And if there's an organism on Earth doing something different, we've cracked open the door to what's possible for life elsewhere in the universe," she said.
These microbes defy a rule of science: that an organism needs phosphorous to live. These bacterium can substitute arsenic.
Related:
"If we can find exotic life like this on Earth, arsenic-based chemistry, then the larger universe probably contains life forms that are way more exotic than we're even imagining right now," Jarvis said.
So, this changes the definition of "life" when searching for life forms in space.
"There are more tools in the tool box to understand how life might emerge on places other than Earth," Jarvis said.
And there are more places to go look for it. Astronomers Wednesday tripled their estimate of the number of red dwarf stars in the universe.
"It's even more unlikely that we are unique and alone. It's more likely that the universe is teeming with life, and the only reason that we're not talking with each other all the time is simply the sheer distances between us," Jarvis said.
All of this opens up opportunities for fascinating new research.
E-mail: jboal@ksl.com
---
×
Related stories
Most recent Utah stories