Estimated read time: 2-3 minutes
This archived news story is available only for your personal, non-commercial use. Information in the story may be outdated or superseded by additional information. Reading or replaying the story in its archived form does not constitute a republication of the story.
Samantha Hayes Reporting"He came to work everyday, 80-years old. The university didn't pay him a nickel. He came to work just for the love of it."
Eighty-year old Robert Elbel was on his way home from his research job at the U when he was run over by a driver who did not stop. Salt Lake County detectives say they do not have a description of the hit and run driver while they continue to investigate the case. Family and colleagues of Elbel are dealing with their sudden loss.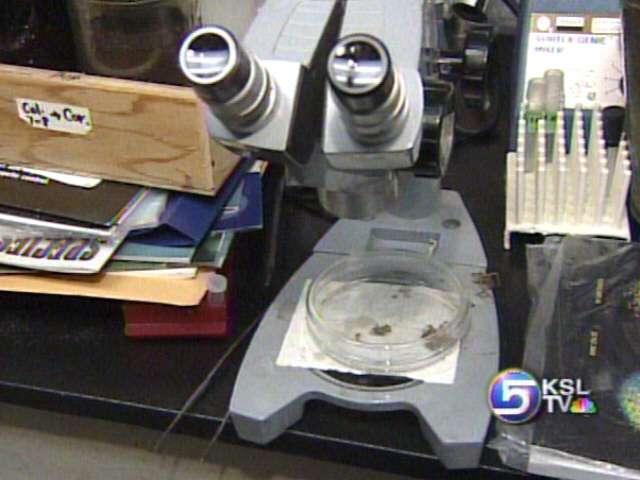 He was a researcher at the University of Utah where he specialized in entomology, the study of insects. If a student came to the Biology department with an unidentified insect, Robert Elbel was the guy. In fact 26 birds, fleas, flies, lice and mites are named elbeli, roberti, or Elbelia in his honor.
If you saw life through Bob Elbel's lens, you might have an appreciation for the smallest creatures of this world.
Ted Gurney, Professor and Colleague: "He's liked bugs for 50 years, it's just been his life."
It's a passion he was never paid for, but the University of Utah, in appreciation of his research, gave him an office in Room 316 next to Ted Gurney.
Ted Gurney: "He did what he always wanted to do. He said he wanted to work until 90 at least."
At 80-years old he had already worked longer than most. And Elbel conducted research in conditions that were at the least, uncomfortable.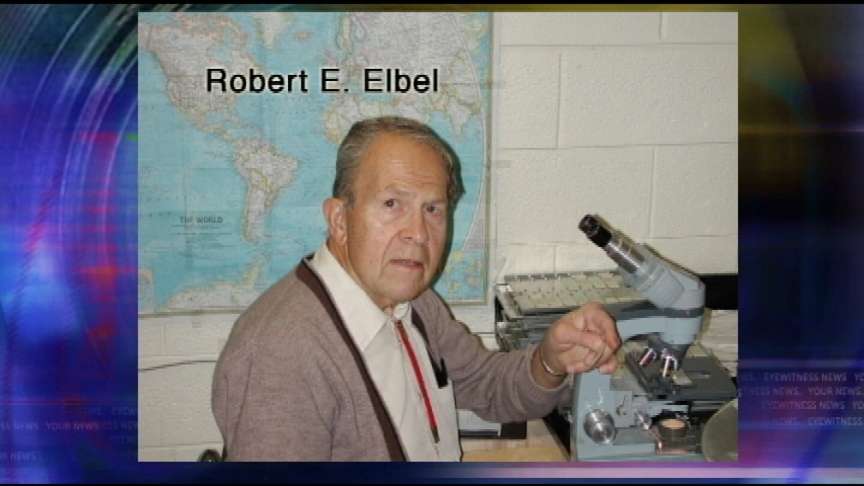 Ted Gurney: "On the ground, sleeping on the ground collecting animals in live traps and harvesting the fleas."
Elbel's specialty was bird lyce, but he was also a spider expert.
Ted Gurney: "This was probably the last thing he did, yes that's right."
After leaving a specimen under his microscope Thursday night, Bob Elbel headed home on the number eight bus, just like he did every night. On his way off the bus, a driver struck and killed him, then drove away.
At first deputies were looking for a red and white Ford mustang, but later found out that car had nothing to do with the accident. Now they don't know what kind of car they're looking for or what color, only that it likely has front end damage.
Ted Gurney: "He didn't want to suffer in a hospital, so although it seems macabre to say that, I'm glad he didn't suffer."
His office is just how he left it, organized in some ways, and as you might expect from a scientist, a little disheveled in others. But its his research is an immense contribution to the science he loved.
He is survived by his wife and three children. The family said today that Elbel was a great provider, a wonderful role model, and an eternal optimist. He emphasized education, saving, and physical activity. He will be greatly missed.
×
Related links
Most recent Utah stories