Estimated read time: 2-3 minutes
This archived news story is available only for your personal, non-commercial use. Information in the story may be outdated or superseded by additional information. Reading or replaying the story in its archived form does not constitute a republication of the story.
Richard Piatt ReportingOne family's fight against the system could force a developer to tear down part of a popular Midvale shopping center. The Croxford family recently won a Utah Supreme Court decision more than ten years in the making.
For more than ten years, this old farmhouse has had a brick wall for a view -- the backside of Midvale's Family Center Shopping complex. It's because the family refused to sell the property to developer Hermes Associates.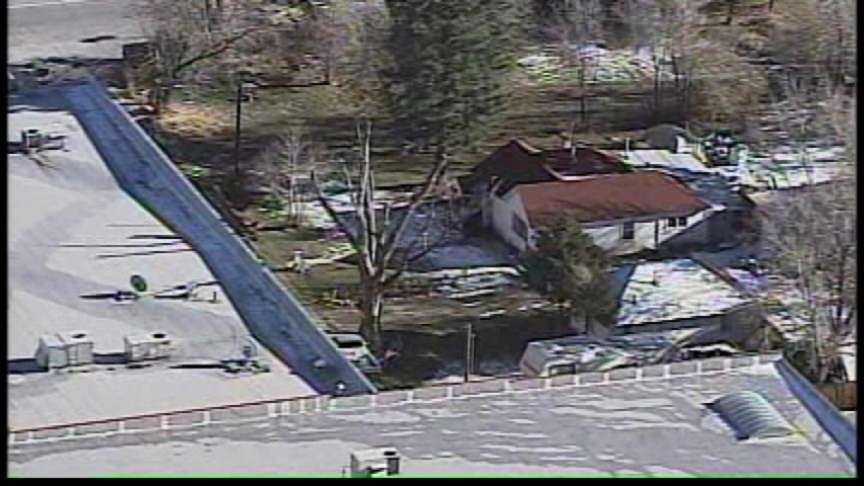 Now, after a decade-plus court fight, the Utah Supreme Court is ordering Hermes to move two walls near the former farm, basically to tear the two buildings down. The reason: a proper buffer zone wasn't included.
Pearl Meibos, Challenged Developer: "This isn't a matter of inches, this is a matter of completely ignoring the law and completely ignoring the roadway standards. All of which, all developers know."
The bitter fight started in 1992. The area was undeveloped, but changing rapidly. At first Pearl Meibos fought the development itself, and millions in tax incentives from Salt Lake County. The battle ended up being over details, like landscaping and curbs and gutters. And in the end, key decision-makers are regretful.
Brent Overson, Former Salt Lake County Commissioner: "The decisions associated with it are the worst I've made in my political career. I regret them. Deeply. "
Former commissioner and current councilman Randy Horiuchi agrees, but he still doesn't regret approving the project itself.
Randy Horiuchi, Salt Lake County Council Member: "The Hermes project kept us from having to raise taxes for a number of years. So it was in the economic interest of the county to see it go forward."
It may have been inevitable that the view would change here. Now it could cost millions to bring some of those qualities back.
Nowadays a road suddenly ends at the parking lot. Part of the settlement requires the developer to extend the road another 50 feet, with a turnaround right where cars go in and out of the shopping center.
Pearl Meibos, Challenged Developer: "Without a developer that thought it was above the law, I don't think this would have happened."
Now developer Hermes may appeal again. It could submit a reconstruction plan or it might offer a settlement package---and Pearl Meibos might consider it.
At Salt Lake County, finger pointing continues to this day over the lack of oversight on the Hermes project. The political scandal helped contribute to the effort to change the form of government in Salt Lake county, which voters approved five years ago.
×
Most recent Utah stories