Estimated read time: 3-4 minutes
This archived news story is available only for your personal, non-commercial use. Information in the story may be outdated or superseded by additional information. Reading or replaying the story in its archived form does not constitute a republication of the story.
MOAB — Early on Friday, Nov. 19, Lance Leeroy Arellano got into an argument with his mother when she told him to move out.
That night, police say he fired multiple shots at state park ranger Brody Young.
Arellano, 40, was charged Tuesday with attempted aggravated murder, a first-degree felony, in the Nov. 20 shooting of Young and a warrant was issued for his arrest. But a swarm of searchers — their numbers, at times, swelling well over 100 — have been on the hunt for the man since Friday, though they didn't have a name or face until Sunday when Arellano was named as a suspect in the shooting.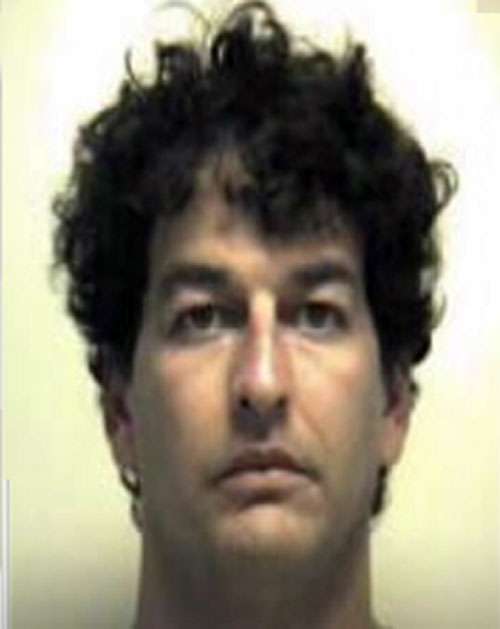 A few details about the incident were contained in the charging documents, namely that Arellano left his mother's home in Sanpete County and headed to Moab "angry."
"The suspect's mother was contacted and stated that she and her son had an argument earlier that day and that she told him he had to move from her home," the charges state. "Arellano was described by his mother as being angry and having left the home en route to Moab."
The woman also told investigators that her son had taken a .40-caliber handgun, a .20-caliber rifle and a backpack. Police located .40 caliber bullet casings at the scene of the shooting that did not match the rounds fired by Young, the charges state.
Young, who was able to radio for help after he was shot, described the shooter as having "long, dark hair." He said he'd returned fire and believed he had wounded his attacker. Officers later located Arellano's abandoned vehicle a few miles from the site of the shooting and blood was found in and around the driver's compartment.
Investigators also found footprints leading from his vehicle, which led searchers to an area less than two miles from where the vehicle was found. There, a .22-caliber rifle and backpack matching the description given by Arellano's mother were discovered, according to the charges. The backpack had blood on it near the waist area.
"Additionally, a bloody clothing article was found that was believed to have been used by the suspect as a tourniquet or bandage," police wrote.
After five days of searching, however, there has been no new signs of Arellano.
"The guys just don't want to give up," Grand County Sheriff Jim Nyland said Wednesday.
The search changed directions Wednesday and was reduced in size. Only about 30 individuals remained, including a SWAT team from Utah County and other local law enforcement officers from San Juan and Grand counties.
"We haven't had any luck (Wednesday)," Nyland said. "We're just going to (search) for a few more days, try to concentrate on a couple areas."
Currently, a small perimeter has been set up in the Caveman Ranch area off Potash Road just outside of Moab. Nyland said the large winter storm that hit the northern part of the state hit the Moab area overnight and didn't hamper the search effort. He said an airplane went up in sunny skies Wednesday.
In the meantime, Nyland said Young remains hospitalized in Grand Junction, Colo., in critical but stable condition.
Police consider Arellano to be armed and dangerous, if he's still alive. Nyland has said that while Arellano may still be in the backcountry, it's also possible he slipped through the perimeter or died after numerous days without food or the proper clothing for the conditions.
E-mail:emorgan@desnews.com
×
Related stories
Most recent Utah stories